---
---
HEY! :) Lets continue and introduce the Seoul-based music agency
EVENTS - CONCERTS - AGENCY

---
Lets introduce this time - not a band! :) Instead, we are looking to AliveNow, a Seoul-based music agency in South Korea.
BACKGROUND. With the beginning of the 90s, a dramatic change was seen HERE in this industry, when the "first korean music wave" entered the market. Starting with the 2nd on the globe, artists entered the western culture on a "poor market share" .
If we are looking back, our view of "K-Pop"
has changed dramatically in the last years.
BUT - there is also another side of the medal.
The Rock and Heavy side!
Behind the scene you all have seen the last years in the media,
AliveNow´s concept has the focus to Indie Artists in Rock and Pop.
---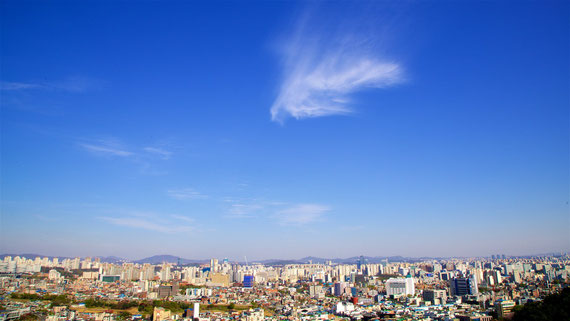 Founded in 2017 under Han Gyo (CEO and Promotion Editor) and
Seung Min Oh (Seiz Photography/ Media Director), the duo created and planned a bunch of concerts with artists like Band Void, Tiech and Singer-songwriter Chohyun, Shunie.
Located in the Hongdae and Mapo-Gu area, you will discover events - organized  and scheduled by AliveNow. The artist agency create concepts in Promotion, Performance Production, Photography, Videography and Design.
---
In times of COVID-19, our society has changed. The social life stands still in many aspects as well as in the entertainment industry. We all have thoughts now in our mind, when we´re looking to our band events and festivals, everything looks like a far dream, back to our normal life months ago.
The following words will be a message from AliveNow
to you! :)
" We're Alive Now,
We're going to keep going to new world:)
We want to continue to meet the music and culture of many countries!  "
Please discover AliveNow! :)
Let music live!
---
---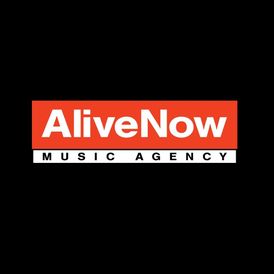 ---
AliveNow - Original Event Schedule-
2017.10 아트너테(현 A.N crew) 결성
2018.12 정키그레이 국내 인터뷰 영상 촬영/제작
2018.02 밴드 와일드라이스 인터뷰 촬영/제작
2018.07 연극배우지망생 컨셉촬영진행 @이태원
2018.07 이상의날개 단독공연 '어느 시간에 기대어' 사진촬영지원
2018.11 프로젝트 하랑 행사 연사로 참여
2018.11 초현 디지털싱글 [Last.Summer.]발매
2019.06 긱인서울 공연 참여 아디오스오디오 프로모션
2019.06 티치 디지털싱글 [Dance in the hole]발매
2019.06 티치 단독공연 [energetic]지원 @롤링스톤즈
2019.08 라이브클럽데이 [VOID x A.N crew] 스테이지 기획
2019.09 쓰다 일본 도쿄 라이브투어 총괄
2019.09 초현 발매전 영상음감회 기획/운영
2019.09 초현 EP[잔혹한 자화상] 발매
2019.09 슈니 디지털 싱글 [비행] 발매
2019.11.10 기획공연 [Colors of Blue] 공동기획 w/ Bluelamb
2019.11.23 기획공연 <Sunshine> : 슈니(Kor), 몽림(Kor), 리나(JPN)
2019.12.28 로아X보이드 조인트라이브 <One illusion Night> 공연지원
2020.01.17 LUBLESS 단독공연 <Start Line> 운영총괄 *
(Original information in korean)
2020.02 기획공연[SUNRISE] : 리나(일본)참여
2020.02 기획공연 [봄을 기다리며] 기획
2020.03 무니 [하얀밤] 발매 2020.03 니카쿠수이(に角すい,Nikakusui) 싱글 [そこは豪雨、ここは雨 (그 곳은 호우, 여기는 비)] 발매
2020.05 러블레스 '노래들려주는오빠-랜선버스킹' 공연
2020.06 토아X리아 콜라보레이션 커버영상 제작
2020.07 Ammotrack(스웨덴) 에이전시 계약
2020.07 시가디 로우(Siggardy Low) 1st single [That my way]발매
2020.08 러블레스(Lubless) 2nd single [A fairy tale : Chapter 0] 발매
2020.08 기획공연 S.O.S(Save Our Street) 개최
2020.08
러블레스
(Lubless) Liveclip [
파랑새
]
제작
---
*Unpaid Advertisement. ALL RIGHTS TO AliveNow.