---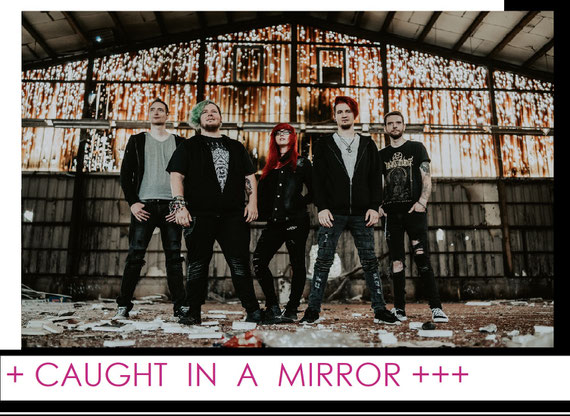 ---
Hey! :) Let's continue and introduce the German Metalcore band
+++ Hello and welcome to the west region of Germany!  Let's introduce the 2016 founded, near Dortmund based five-piece Metalcore band Caught In A Mirror with Luca (Guitar), Dario (Guitar), MCT/ Gianluca (Vocal), Niklas (Drums) and Celine (Bass)! To give you guys a little background - we have one of the most active Core scene around this area here! :)
---
---
To be seen, it's important to express a unique sound for your locals. Caught In A Mirror combined these attributes marvellously with the first self-titled album! Taking a look to the 10-song record, friends of heavy music will enjoy the debuted Release. Between typical Core elements, you will find a worked out song structure. Surrounded by mixed Synth tunes such as reminds of the good old Techno vibes, the band shows with the ballad Leave Me by My Own another creative view to their sound repertoire.  And don't forget to check out this awesome cover artwork! :) I enjoyed hearing your album, looking forward for your concerts!
The band started in 2016 with the brothers Giulian and Gianluca. After two years, the current line up was setted. 2019 started with the first gigs for CIAM. During the pandemic situation, concerts are for now not available.
Of course! :) For fans of heavy sounds and Metalcore.
Caught in a Mirror (14/01/2021, Album)
Set me free (01/07/2020, Single)
Youtube Discography - Past Releases
2019
This Is Why I Suffer
Everything I Fear
All You Did To Me
Set Me Free (Lyric Video)
2018
Around you
Rebirth (Acoustic)
Humanity's Reflection
 Beartooth - The Lines Low Gain (Acoustic) Cover
Divide The World
A Kind Of Abomination
Not Fine

BONEZ MC & RAF Camora - "500 PS" (Cover by Caught In A Mirror)

Caught In A Mirror - The Way You Act (Acoustic)

Shattered Pieces
Please check out the band´s music! :)
---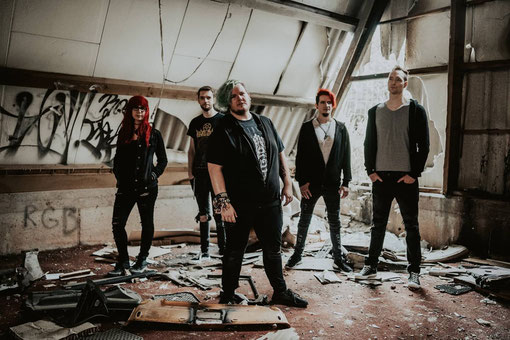 ---
Unpaid Advertisement © Caught In A Mirror