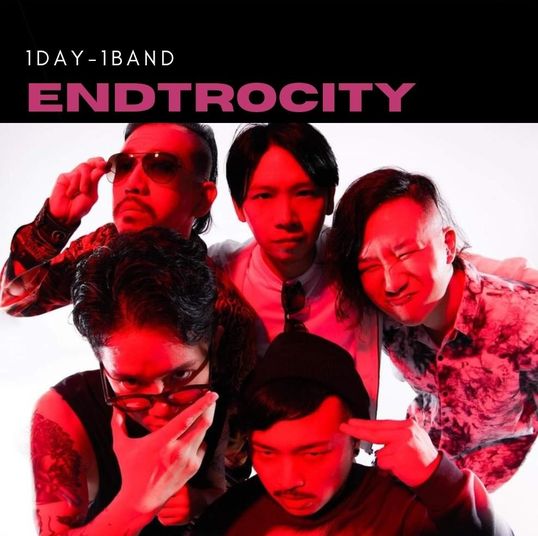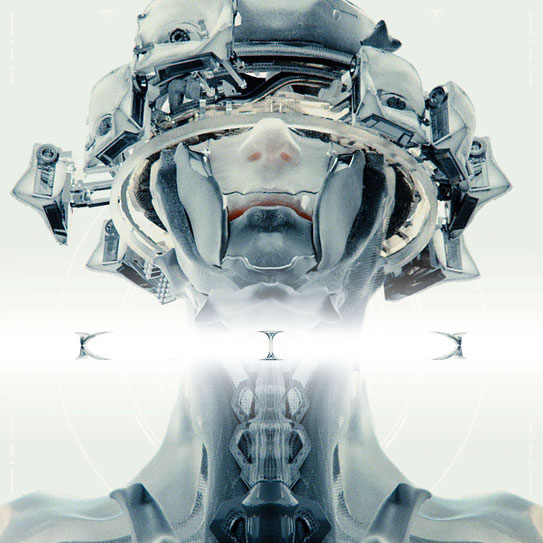 ---
Hey! :) Let´s continue 1DAY1BAND in 2021! With the Taipei, Taiwan based band
Simply loud - a different view of society

Endtrocity +++ Hey! Let's continue the virtual travel journey to another continent, the green island of Asia  - Taiwan! Let's move to the heavier sounds here with Endtrocity!

Starting exactly 10 years ago, the quintet around Paul (Vocals), Eigi (Guitar), ZanA (Guitar / Vocals), Mick (Bass) and Sony (Drums) describes their music itself as ''no genre'' is our code, simply loud music with spoken words from bottom society. Since 2011, the band released four Singles and their first self-titled album in 2016, including international experience with featured artists like Kadeem France from Loathe such as festivals around Taiwan and Thailand. With XIX, Endtrocity introduces the second album, full of sincerity and epic melodies. A new era for the country's loud music scene.
---
---
XIX  - "TOGETHER AS ONE, FRIGHTEN TO NONE"
A complete different Metal vibe with complete different elements, such as Emo, Hardcore, Electronic and Nu-Metal tracks filling the list with heavy, but also lyrical sounds. Outgoing from the band's history, you will hear a well-produced masterpiece of heavy Genres.
This album records the various emotions of the past few years and also tries
to use different sound elements, a large number of lyrical melodies to create this album
by gathering resources from all aspects.
While the Intro starts with an epic, cinematic sound, the self-tilted song XIX breaks directly the silence with brachial riffs, who won also IMVA London International Music Video Awards for the best music video. Anti-Emotions would be a great Mosh pit able festival song. My personal favorite is Give in - epic melodic Metal mixed with Hip Hop vibes, who was also the first released album song. It's a grown up, aggressive title on the album's playlist. I was scare of presents an eccentric mosh pit song, including Taiwanese artist Bloody Tyrant. With Maybe there's hereafter and End of beginning (Acoustic) Endtrocity shows also quieter tunes, while the following three songs Fear of God, Shut feats. Kadeem France /Loathe and Myself fills greatly the range.
I think this album shares another great view of Asian music, which this blog here mainly supports. For fans of heavy and epic tunes, please take a listen! This might be a new sound for you to hear  :)
If you are curious for what the band brings up next, please check out Endtrocity´s music! :)
---
FIND THE BAND I SOCIAL MEDIAs