---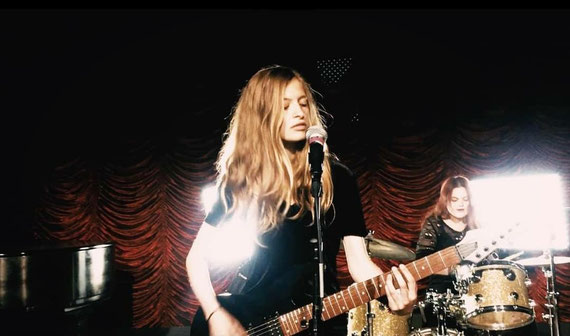 ---
HEY! :) Lets continue and introduce the polish Singer-Songwriter based in Los Angeles, California, USA
Los Angeles. Movies, Music and the country of countless possibilities.
Lets introduce another Artist under the section "NEWCOMER"
with Ania Thomas.
Ania is a Los Angeles based guitarist, songwriter, producer, and collaborator from Koszalin, Poland. She graduated USC with a Bachlor of Arts in studio guitar and a Bachlor of Science in Music Industry while also taking guitar classes at Musicians Institute. She began playing guitar at the age of 14 taking lessons from John Zesko at Minstrels music and then enrolling as a student in Chicago's School of rock. She isn't an average rocker since she also loves to play blues, jazz fusion, latin, and pop.

It's impossible to talk dont talk about rock music and culture in THIS ERA.
Influenced by the grunge movement of the 1990s, loud guitars riffs have been the vehicle that makes their voices heard. With the release of the video for "Poison," the third
single off of Ania's upcoming EP "Ania in Chains," she takes her turn
what's getting on her nerves.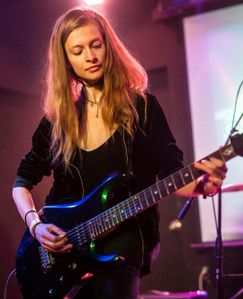 ---
The Rock, Metal, Alternative, Punk and Rock inspired singer showes with "Poison" her view of
Los Angeles´:
"Air is filling up with poison /
and you keep breaking my sh**."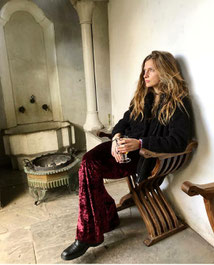 About the video:
"I wanted the 'Poison' video to expose the inauthenticity of the beautiful
and vibrant image that many people associate with Los Angeles.
Hollywood glamor is a part of the city, but it's got an angsty side, too.
Weall have an impact on the world around us. I want people to wake up and
think critically, for themselves, and understand that we can all fight for
change if we aren't absorbed in our own image.
Sometimes we're blindedby it.
But if we look up from our phones we can fight
for change and abetter future."
---
Last year she released the  singles "Doors Close" and "Runaway."
In 2020 Ania plans to release her official EP "Ania in Chains"

Please discover
Ania Thomas´ music! :)

---