---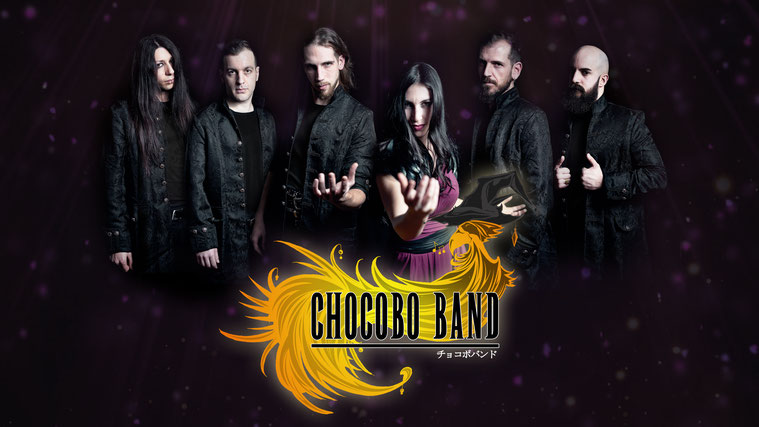 ---
Almost two years, our daily routine of events here starts again! After the japan day at the end of may, another important event in the region took place here – the dokomi! With 55,000 visitors, it is Germany's largest anime fair! This year there was none other than the one from Chocoboband in the North Rhine-Westphalian capital of Düsseldorf.

Based on the Japanese computer game Final Fantasy, the Italian group, known as a symphonic metal band, pursues the vision of spreading the magic and enthusiasm of this catchy game and soundtrack in newly arranged loud tones.
Chocobo Band was born in 2007, when Mike Pelillo (guitar/vocals), Gabriele Lei (bass guitar) and Riccardo Barbieri (keyboards), musicians and hardcore fans of Final Fantasy, attended the first Nobuo Uematsu's show in Italy. The impact of hearing FF soundtracks played live with a full orchestra and choir made an impression so strong that they thought about forming a band to play songs of the great Japanese composer in a personal and original way. After three years, the project became reality when a complete line-up was formed with Alessandro Lugari (drums), Giacomo Ferrari (keyboards) and Salvatore Zappalà (guitars). The band first rehearsed songs from The Black Mages' albums (Mr. Uematsu's band, from 2001 till 2009), then started to add tracks from various FF soundtracks which had never been played or rearranged in any way before. Very soon it was clear that the project could not remain a completely instrumental one, as the most famous songs of the games are sung, so a seventh element was added to the band: the singer Beatrice Bini.
---
---
A complete setlist was then prepared, with songs from almost every Final Fantasy rearranged in a progressive rock / metal way, some of the most famous ballads and even fully orchestrated pieces. The band then started to play live gigs, receiving positive feedback from the audience. Since its first live performance in October 2014, Chocobo Band played in stages and events all over Italy, such as Lucca Comics & Games, Festa dell'Unicorno, Mantova Comics, PLAY, NipPop, Modena Nerd.
Throughout a constant exchange with its followers on social networks and live events, the fan base grew and made the band well known even overseas. In 2017, the first album "Shuffle or Groovy" was published: 10 tracks of well-known FF songs rearranged in a lot of styles, ranging from bossa-nova to blues to swing, with tributes to famous musicians such as Jimi Hendrix. The album received great feedback and pushed the band to go even further, publishing videos and playing live, just in specific venues, an entire parallel acoustic setlist made of those tracks.
After a change in the line up, where the old drummer switched with Francesco Roncaglia and Riccardo Barbieri stepped down from live performances to work only "behind the scenes", the second album, "Tales from Other Worlds" was recorded and came out in 2020. This time, the 14 tracks have been arranged in an epic progressive metal style, partly following the tradition of Uematsu's "The Black Mages", but with a touch of personal taste in the arrangements and completely rewritten orchestral scores. The album was a huge success and the single videos taken from it have reached a wide audience on YouTube.
---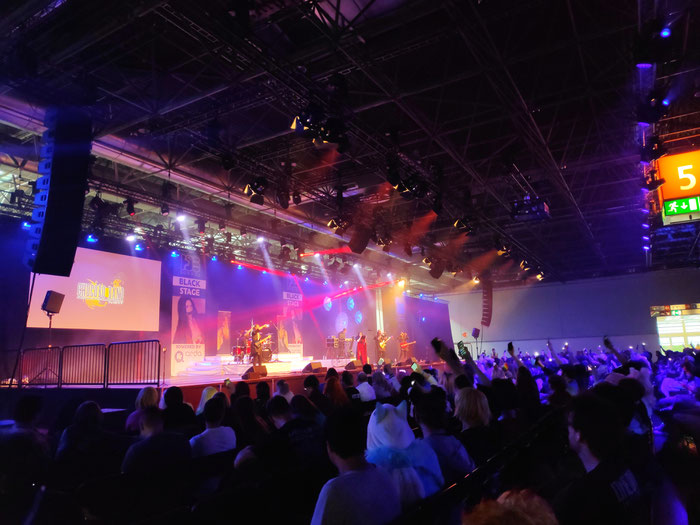 ---
Currently, Chocobo Band is working on its upcoming album, which will feature previously unreleased songs with completely new arrangements (for example: various themes from a Final Fantasy chapter are arranged into a progressive metal suite with a very complex structure, where parts of it are composed by the band itself ex novo), new orchestral scores and even original lyrics which will provide an inside view on some of the series' most beloved characters.
The band played in Germany for the first time last Sunday and saw this day with many impressions from enthusiastic video game fans. A full setlist of rearranged sounds from various parts of the saga was played, with parts 7 and 8 standing out as clear favorites as far as the soundtrack goes. After the concert, there was an autograph session at the merchandise stand. This day gave many a vibe of nostalgia!
If you've got a taste for it now, we recommend both the band's songs and the games themselves!
---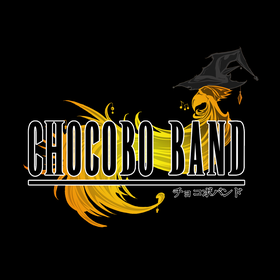 ---