---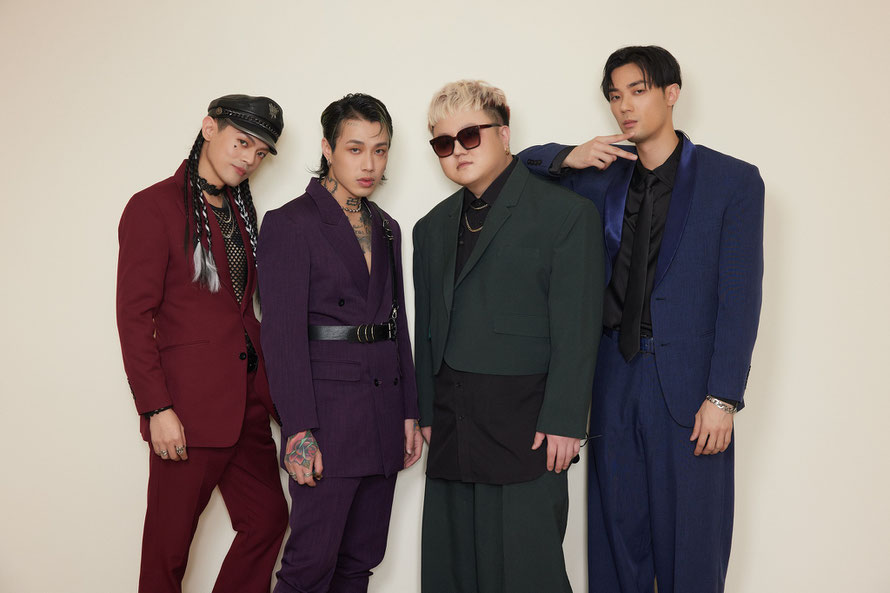 ---
It's been almost a year, since the last feat. about band TRASH was released. In all these captured and limited moments of self-reflection in the last two years, have you ever asked yourself about your mindset? With the following songs, let's focus on it!
Since 2009, TRASH are based in Taipei under Marz23 Lin Zhi-Rong (Vocal/ Guitar), Euan Lin (Lead Guitar), vul Kuei Gun (Drums) and Teng Wen Po (Bass). 
With their mixture sound of different Rock and Grunge vibes, related to melodic guitar riffs and visuals, they stand for a new generation of their country's music scene.
---
---
As an active artist for over 10 years, they released an amount of MV's, joined festivals, including tours in Asia. In 2021 the band released the 4th studio album, which was also nominated as best album of the year at the Golden Melody Awards.
Getting in with the Intro GAME START, the next song 家 HOME already feats the first single release. The track gives voice to mindful thoughts, enclosed by catchy guitar riffs and melody. There are shades from older songs which can here clearly heard. It shows the start of everything, while the dramatic and powerful song combines the status of loss, metaphoric seen.
---
---
Be like you snaps perfectly our Social Media generation. TRASH captured here ourselves, ironical about the to-be-seen industry. But soon, the main character wakes up from the shallow world. Just to become someone for others. The band visualizes at this song sarcastic clear this key point. Everyone should find their own way and start to walk it. By continue with LOVE, SUPER HERO and BLOOMING, you hear some calmer sounds, while FREESTYLE hits you with complete opposite vibes of the album's sound.
Change comes also with a change of topic. If you are looking to the last two released tracks before. After the epic vibes of Home and the Social Media society criticized "Fake life" in Be like you, today's topic sums up some daily ideas of generation Y. Really looking forward for upcoming new tunes here!My thoughts of the songs´ image - our youth was filled by external influences and opinions, until you get the point to begin to live and make decisions independently. To be a better version of myself. LEAVING TAIPEI forms the end of the 4th album.
For their latest release of LOVE -Remix Version-, the band continues their fresh sound, which also being played at the full set list days ago, when TRASH hold a 2-days release event for the Holy Trip album.
---
---
If you are curious for what brings the band up next, check out band TRASH's Social Media!
---
© TRASH • WARNER MUSIC TAIWAN