---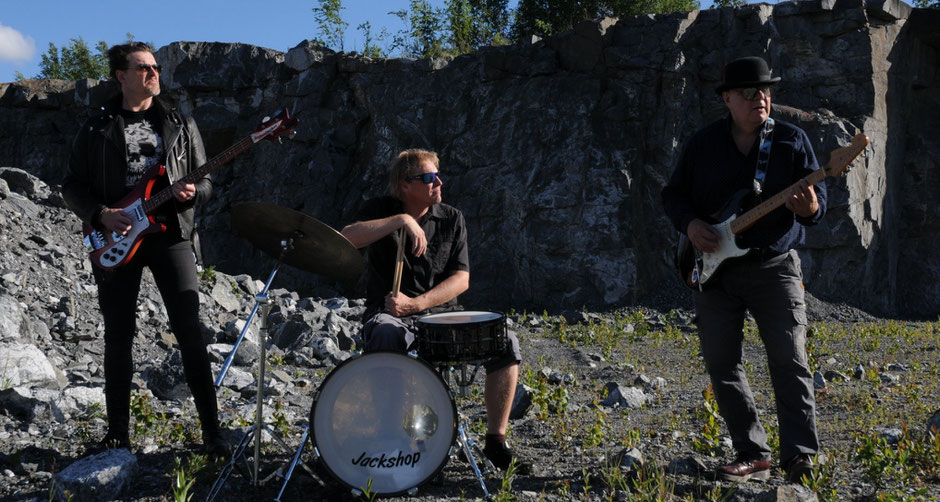 ---
For the first time ever, let's introduce some tunes from Finland with The Mint Freaks! Founded by singer-guitarist-songwriter Timo Pääkkö, whose musical history covers a wide range of styles and is an active muscican since the 80's. He played in numerous bands from Kinsky to Electric Crayon Set in rock and pop. His current project, the Mint Freaks combines an classic Progressive Rock mix with a hint of Glam Rock. The story began in the summer of 2018, when Timo began to crave the idea of making a solo album. A handful of new songs were already written.
---
---
Timo Pääkkö recalls: "In a car somewhere near Juankoski, on the way from Ilomantsi to Kuopio, I get a whim to take a call to Kalle Aalto, a drummer whose playing style has always fascinated me.
- What's up, Kalle? Been a long time. I'm having fun making a solo record here and grabbing a reliable drummer. Are you interested?
"Well, lest you put the whips in…?"
Kalle gladly agreeed to join. After a few weeks, he talked about it with Teemu Niemelä, who suddenly volunteers as a bassist.
---
---
After the sessions started, the decision turns out to be good, and Teemu brings along vocal power and keyboard parts on the album! Instead of a solo record, it all turns out like real rock band, which is named after the term "The Mint Freaks", familiar to all record collectors.
With the newest record "Stonehead" as digital single, the band released the second record on 19th August 2022 for theire upcoming album next year!
---