---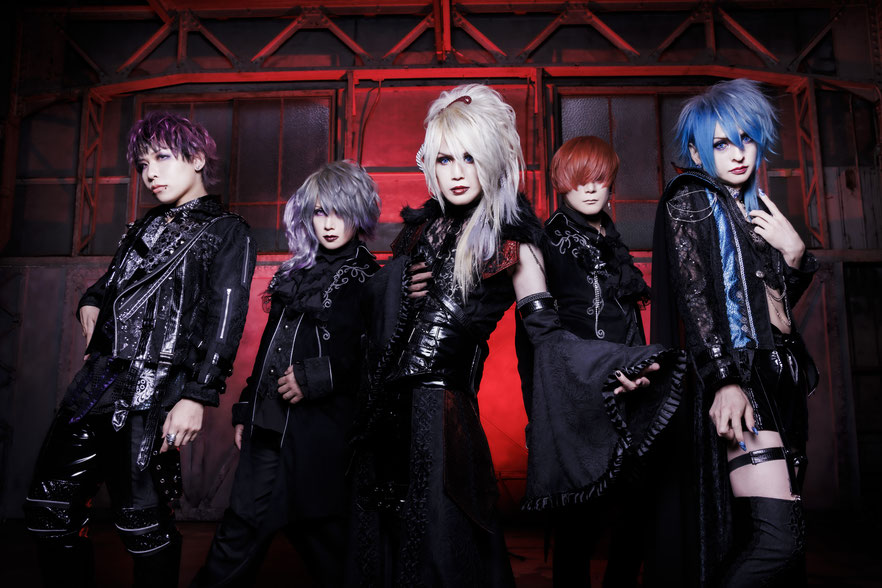 ---
Zeke Deux released new mini-album "Lux en Athena"
Japanese Metal act Zeke Deux released their second mini-album "Lux en Athena" on February 22, 2023. The band continues their journey to captivate new audiences with their Power Metal infused sound and Gothic visuals.
This new work is the expression of gratitude to their fans, who are called "Lux", as they are the core of the band and the ones who bring light to Zeke Deux. The title-track "Lux en Athena" features encouraging lyrics from the vivid spirit of vocalist Kakeru. With the chorus phrase "Since you firmly believed in the me who I am now, I reach out for the light that shines through, leaving the past behind", the song is a reminder that you are not alone and it's never late to pick yourself up and move forward to new heights.
---
---
Bassist Maya, composer of the song, comments:
"I put emphasis while making "Lux en Athena" on bringing a sense of liberation, similar to fog clearing away instantly, and igniting the soul with euphoria. In addition, this tune expresses our feelings for [our fans] Lux. It's a melody that takes us far beyond, hand in hand with Lux."
This mini-album includes the tragic and eerie "Catastrophe", the poetic rock ballad "Catharsis", along with the haunting "Lucifer". Those singles were concert and mail-order exclusives released last year. Lux en Athena also contains the newly produced tracks "Feel like the Wind" and "Sapphire". Since their formation in 2020, Zeke Deux has been active across the major cities of Japan. However, they have stated to be working on expanding to new areas. The band made their overseas debut in Switzerland at a Japanese culture-oriented event last autumn, fueling the desire of the group to reach new people all over the world.
Zeke Deux –"Lux en Athena" (tracklist)
CD
01. Destination of Zeke
02. Lux en Athena
03. Catastrophe
04. Feel like the Wind
05. Catharsis
06. Sapphire
07. Lucifer

About Zeke Deux
Zeke Deux is a Japanese Metal Visual Kei act formed in 2021. Their uplifting music features a melodic heavy base with a powerful rhythm infused with symphonic elements and rapid guitar work. The members radiate a mesmerizing gothic aura through elegant aesthetics. Zeke Deux makes the hearts pound faster with a vibrant sound and inspiring lyrics.
 
Official Sites
Website: https://www.zekedeux.jp
YouTube: https://www.youtube.com/playlist?list=PLhMnm8yysV5dVVkA08RObrD-dSsPUwMkt
Twitter: https://twitter.com/ZekeD_Official
Spotify: https://spoti.fi/3FWBucT
Apple Music: https://apple.co/3ljnzDZ

Line-up
Kakeru – vocals
Haruka – guitar
Maya – bass
"Project members" (Support)
Satsuki – guitar
Loa – drums

Label: Starwave Records
---
*Unpaid Advertisement © Zeke Deux