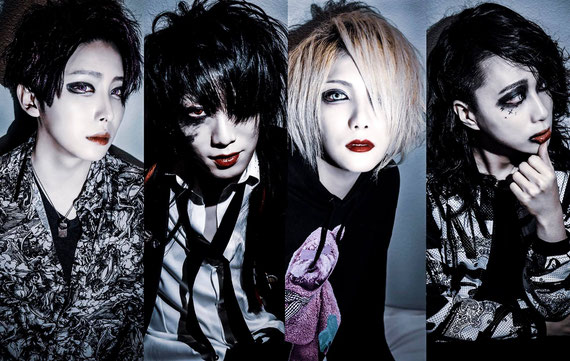 ---
Lets introduce Void - one of South Koreas rare Visual Kei bands. Visual Kei is a clothing style who is based in Japans 80s and a famous seen subculture of Japanese Rock Music since today.
Founded from Toa (Vocal, ex. RoaR) with Robyn (Guitar, ex. RoaR), Bi Su Hyun (Bass) and Shin (Drums),
the four-member band started 2018 in Seoul, South Korea under this formation. As a newcomer they released there first EP 'Neo Decadence' under Punch Record who was also featured in the japanese Heavy Metal magazine "Burrn!". 2018 the band also played an Asia Tour in Japan, South Korea and Taiwan.
Under a well-grown fanbase - the band played in March 2019 there Major Debut in Tokyo and released the first Single 'The last romancer on 12th July 2019. Void also is active in other Media like korean Drama endings (The good witch - Original Soundtrack Composing) and the Alternative band 'Junky Grey' ( Since 2017, Toa Vocal + Bi Su Hyun, Bass)
Facebook
Youtube
Instagram


Lets discover the newest music videoand Junky Grey!

*Unpaid Advertisment ALL RIGHTS TO VOID