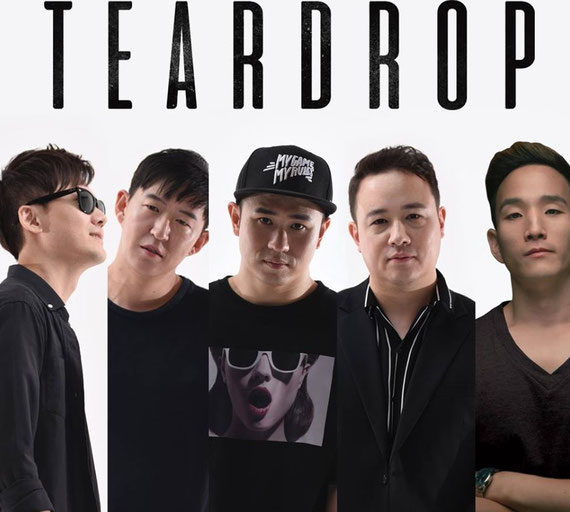 Welcome back to this music blog about asian and western Indie music!
Last weekend at my second travel journey in Seoul there was the

opportunity

to discover the korean Metal band "Teardrop" at the "Slam Day Out" Event at Club FF in Hongdae/Seoul, South Korea.
Teardrop was formed in 2004 as an 5-piece "K-Metal"
Hyuk Joo Go (Vocale), 
Jose Kim (Guitar), 
Jung Heon Kim (Guitar), 
Sung Young Kim (Bass) and
Hyoil Kim (Drums).
In 2006 the first EP "Teardrop" was released. At the same year the band won the first place at the Rocket Festival competition and played there first big concert at the Melon AX Hall in Seoul. The next years Teardrop played an amount of over 200 concerts and events and used all the experience and energy to produce and release 2011 there first Album "Wish".
In the same year Teardrop won another 1st place at the "Asia Beat Seoul Area".
2012 TD joined the Greenfriends contest – making the 1st place again -  and had the

opportunity to play 2012 and 2013 at the Greenplugged Festival and 2013 and 2015 at the Zandari Festival in Seoul.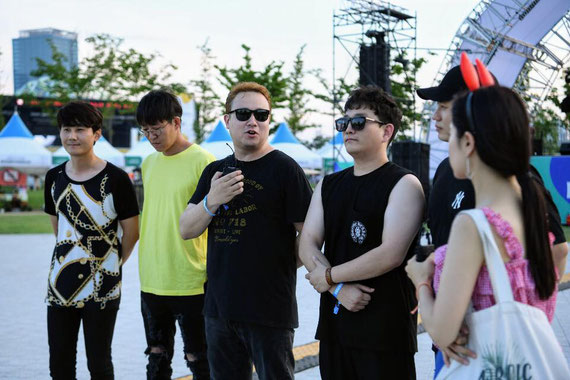 In November 2016 the new Album with much Nu-Metal elements "Plan Z" was released. The powerfull and melodic "K-Metal" songs were used for new energic concerts and events like in 2017 – as part of the lineup at the Incheon Indie Music Festival or August 2019 at Pentaport Rock Festival – one of South Koreas biggest Rock Festivals with over 80,000 visitors!
Teardrop describes there music as
"POWER – ENERGY – MELODIC – EMOTION".

With an amount of over 15 years experience and a powerfull live performance they changed the korean music industry dramatically around Seoul with a new view of Nu Metal and Alternative Metal. " At the stage we can breath and share the energy with the audience."
So – let us breath and listen to the Songs of Plan Z! :)
⠁⠁⠁⠁⠁⠁⠁⠁⠁⠁⠁⠁⠁⠁⠁⠁⠁⠁⠁⠁⠁⠁⠁⠁⠁⠁⠁⠁⠁⠁⠁⠁⠁⠁⠁⠁⠁⠁⠁⠁⠁⠁⠁⠁⠁⠁⠁⠁⠁⠁⠁⠁⠁⠁⠁⠁⠁⠁⠁⠁