---

07.03.2020 - Kulturcafe Lichtung Köln, Germany I concert review
Between aesthetic lights, art and culture in the heart of cologne - Steve next door + Philipp Wessler gave this saturday there unplugged concert from there current album release tour "unplugged two".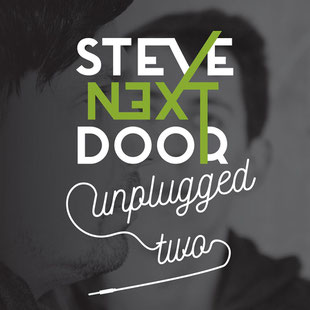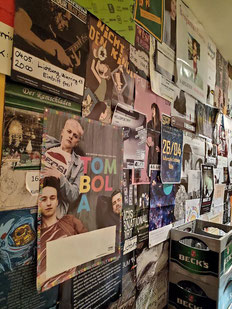 You can meet the group at the upcoming 2 concert:
14.03. Giessen
27.03. Hachenburg
And for Köln >>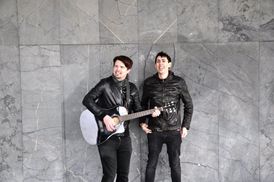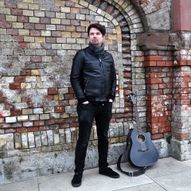 INFO: Steve next door is a Singer/ Songwriter  - based in Köln, germany since 2013. Rock/n/Roll, acoustics and a heart for Köln are the words to describe the Indie Rock Solo artist.  The songs are about situations in life who everybody goes through - always with a influence of Blues. After "Rest of your life", he is now on tour with the second album "unplugged two".
The concert began in a cozy atmosphere - when the trio started the evening. At a stage with a bar, Steve next door and Philipp Wessler presented the newest songs from the tour album "unplugged two" like "Take me to the river" and "Head up high" in combination with well-known covers.
The Rock/Blues artists showed there music talent and played -in current changes- the guitar, keyboard and harp, when the drummer hit the persussion intruments.
Through the concert - the people were always activated to be part of the music. With the encore songs you could hear hits like Johnny Cashs "Ring of Fire". The band played 1 1/2 hour~ and had a good talk with the fans at the merchandise selling place.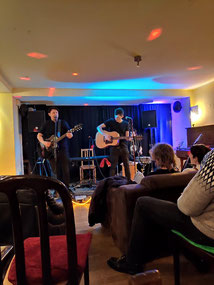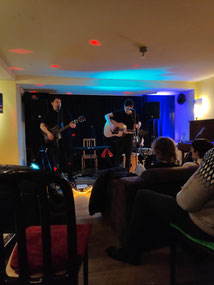 Lets discover the newest songs!
---