---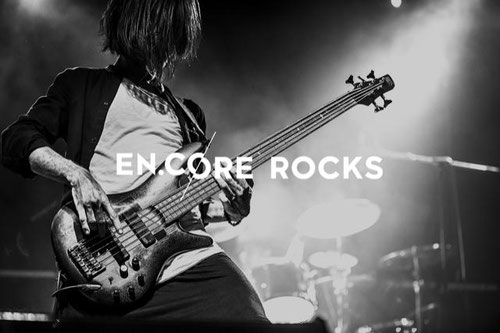 This Report is written by Wanda Proft I EN.CORE ROCKS
---
Hey !:) This time, we don´t have a band. Instead we are taking a look at the project
---
Hi, I'm Wanda, the head of EN.CORE ROCKS, a former online music magazine about Japanese Rock and Metal culture and now practically a one-woman operation with network aspirations. Last autumn, I moved to Japan for a two-phase plan: First, get a grip on proper Japanese language basics. With the following step, I wanted to explore how far I could make it in concert and travel photography. But well, you all know how fucked up 2020 turned out to be.

Now stuck between pre-pandemic times nostalgia and post-pandemic hopes, it's tricky to write a self-introduction. I've done music journalism, have been an editor in chief, art director, and team lead, published a photo and text documentary book on an album production, and lately proceeded more towards PR management and network building. Yet, what the future may bring is unknown.

Therefore, instead of writing about EN.CORE ROCKS, let me share from what it has always been built upon: Utter gratefulness for the magic of music. What would we be without the music accompanying us in the most joyful yet also most dreadful times? In no particular order, let me recommend a few artists who made my pandemic frustration a little lighter.
SCARGOT will always be part of my roots. Listen to their long-player NAM.I miss you, folks!
 There hasn't been a band I had more on repeat than toe, especially their album Hear You. Best therapy and soundtrack to focus!
Tomoyasu Hotei, a legend who and whose team allowed me to experience what it means to work with absolute pros. Remember the name since you undoubtedly have heard Battle Without Honor or Humanity as the Kill Bill theme song before!
NUL. are a fantastic live band and now in recordings for their first album. I can't wait to hear it, even though I know it will pinch. They were the last band I shot back in January. Meanwhile, let's watch and listen to XStream!
Instinct of Sight, one of my favorite discoveries lately, and a promise to what will be possible again in the future. I'd love to experience their live energy! Check out Gwong Ying [光影] feat. Kitlo (Niliu)!
It is a rough time for music, and we can't say how long this will be going on. Please support as you can. Buy music and merch! Give shout-outs to your favorite musicians, explore and find new ones! Check how your local venues are doing and find aid projects! Raise your voice for government support of artists, technicians, and everyone else in the industry! A lot will have changed once we've made it through. Until then, let's carry music as much as it carries us!