---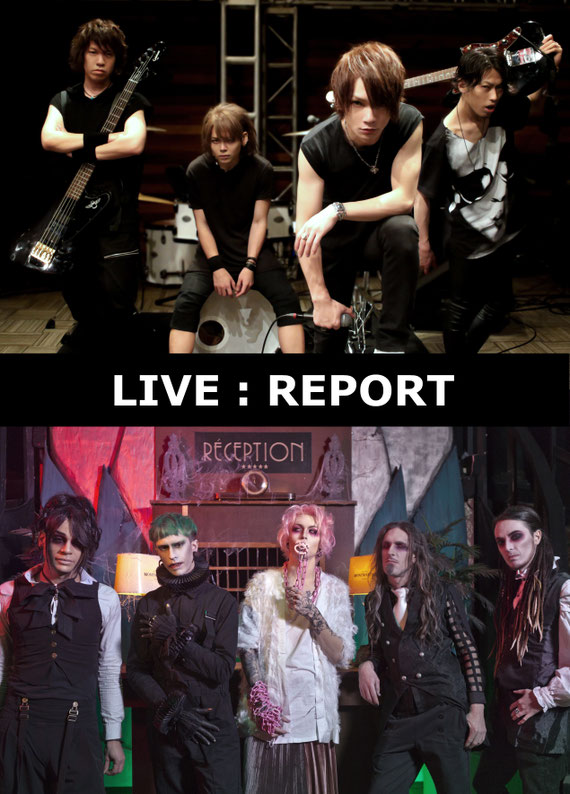 Germany/ Japan. 12-03-2020, Tsunami Club. Cologne/ Germany
---
As Discomfort Wings introduced the Japanese artist G.L.A.M.S and the
-Twilight after the rain Europe Tour 2020- before,
welcome to my first official concert review!
It was 8 p.m. when Kay (Vocal), Fu (Guitar), Bena (Guitar), Grazel (Bass) and Z'ev (Drums) from the German Visual Kei band VII ARC entered the stage. As a local act, the band had a home advantage with the loyal fanbase. With a stage expierence since 2014, VII ARC from the nearby city Essen heated the crowd and represented the concept of the latest video release PHLEGMA.
Playing songs like Nil and Chasing dreams, the members  excited with loud guitar and bass riffs, beaten vivid drums and melodic growls. VII ARC brought the people in good mood and prepared them for G.L.A.M.S .
---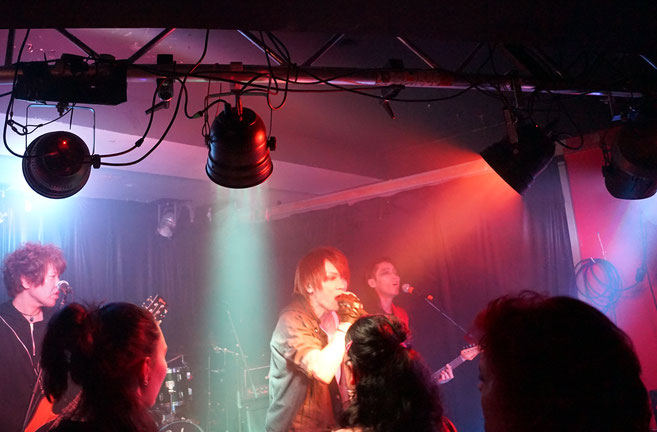 ---
Before Corona - maybe the last concert in 2020?
G.L.A.M.S are not new to Europen audiences. Since 2014, they always came back for touring Europe. With Mikaru´s old bands D.I.O. ~Distraught Overlord~ and BLACK LINE, the band members are well known names in the community. With the -Twilight after the rain Europe Tour 2020-, G.L.A.M.S showed a warm welcome to there fans from Cologne and rocked the stage with there newest songs from the  4th studio album Twilight after the rain (Release 03/2020).
Voltage. People waited for the beginning of the main act. Member after member came on stage and took his place. Syu (Drums) gave the sign to start with the newest release IN ENDLESS RAINFALL when Yudai (Guitar) and Tetsuto (Bass) went along with the song. The crowd were cheering frenetically. Finally, Mikaru steps out from the backstage area and sings the first tunes.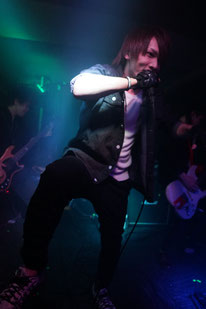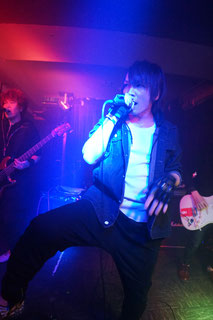 The kick-off song was played and the band welcomed their Cologne fans, visibly happy to be in the city again. Some words were talked in German, a friendly gesture to the people who have been coming to the concerts before for so many years now.
The band always kept talking with there fans between the songs. The members were in a really good mood and rocked the stage with awesome guitar and bass moves when the drums gave the speedy beat for the dancing crowd. All while Mikaru was a pure entertainer on stage.
With melodic guitar riffs G.L.A.M.S thrilled the crowd with a huge stage performance. Songs like OUR FREAK SHOW were presented from the newest album Twilight after the rain.
Around 11p.m., the last song was played, but fans shouted for encore. Happily, the band played another song for there German fans. With a smile on there faces, G.L.A.M.S thanked everybody for coming to the concert and hoped to come again for the next tour. After the concert, fans were able to have a short talk with the band while doing group photos, which could be signed afterwards. With a "see you next time", a memorable evening came to an end.
Concert photos:
Discomfort Wings
Image photos:
EN.CORE ROCKS
---
---
* Unpaid Advertisment  - ALL RIGHTS TO G.L.A.M.S. , EN.CORE ROCKS, Uknight and VII ARC