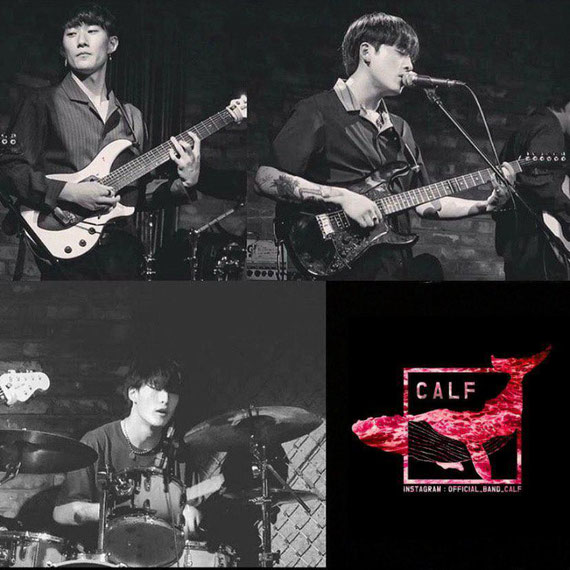 ---
Audio/ media rights by Band Calf
HEY! :) Lets continue and introduce the Seoul, South Korea based Rock trio
Throwback November 2019, when I had the possibility
to visit Band Calf´s concert in Korea.
The young band under Su Whan Kim (Vocal), Sung Il Jang (Guitar) and Kyoung Suk Min (Drums) created the project Calf in May 2018. Starting with a four-member formation, they are currently a trio who´s mixing Modern Rock including old school tunes. Over the last 2 years they already collected an amount of concert live gigs expierence. Dreamy thoughtful melodies and melancolic guitar riffs would describes Band Calf´s stil the best way.
With their harmonic songs Calf
"wants to express deep feelings" and
"no restrictions on music Genre".
Different as other music groups, the band have not produced any Audio.You can find 3 of there songs at SoundCloud. They inspire the audiences with their live performances.
---
Audio/ media rights by Band Calf, Youtube Uplouder 우주동물 musician love studio
---
Please discover
Band Calf´s music! :)
*Unpaid Advertisement I ALL RIGHTS TO CALF