---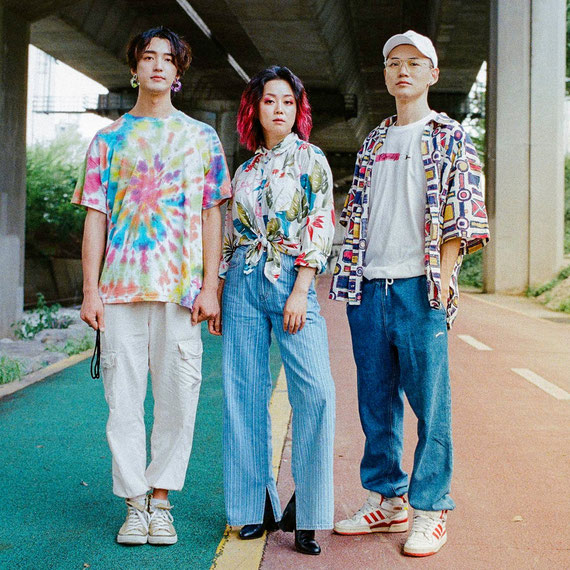 ---
HEY! :) Lets continue and introduce the Seoul, South Korea based Electro Pop Trio
The following report will be an Interview with Holocity from Seoul who will introduce themself and give us information about their newest record.
---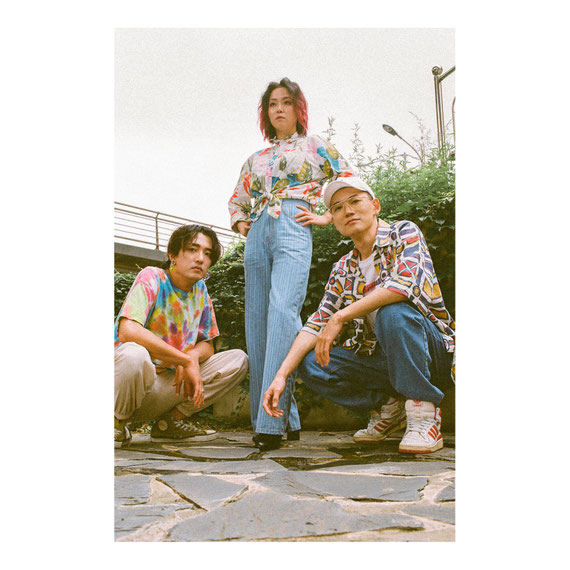 Q: Please introduce yourself/ part in band
Hello. We are Holocity, Korean electric pop band. we are organized in three person. Youn-Kyung Son - Vocal, Zune the drummer and Seung-Hwan Chun- guitar.
For other parts like bass, synth and other sound effects, we are using digital devices to extend our sound variation and expression.
The band was formed at 2020 spring. We have formed the team as emo-core band first, as known as GBSG. This year, we were deeply think about our identity and color due to several member changes causing character differences.
After struggling, we decided to change our name to 'Holocity' to show new/ refreshed color.
Q: When have you started your instruments/ singing ?
From GBSG to Holocity is the first and last band in my whole musical career. I've started this band from the beginning of the band.
First I started playing guitar when I was 20. I played at university band club. On 2010, I first started my band career at Hong-dae. My favorite music was heavy musics like thrash, haevy metal or metalcore music. So I played and made several metal single/EP albums at that period. On 2018 spring, I quit my ex-band and joined Holocity when it was GBSG.
First I played drum at middle school age. Band PIA strongly inspired me to play  drum at that time. After graduating college, I've been keeping my drum play on many teams and supporting drum studio works. Joined Holocity on June 2019 while our name was GBSG.
As we described, SON and 1000 was belonged in different teams. We met in Hongdae club show and got friendship in person through several shows. So after years,when 1000 quit the ex-band, SON suggested 1000 to join GBSG.
During first album recording session after 1000 joined the GBSG, ex-member introduced Zune to us to have drum recording session at his studio. After drum recording at Zune's studio, we were quickly got close friendship.
So when ex-drummer left the GBSG for personal reason, we asked Zune to join the GBSG. And Zune accepted and started his GBSG career from 2019 early.
---
Audio/ media rights by Holocity - Mirrorball music.
---
Q: What means your band name and how do you get the name ?
'Holocity' is a compound word from 'hologram' and 'city'. Modern age make us feel like we are living in the virtual society. So we'd like to sing about this solitude of city life and happiness we are seeking. In other meaning, 'holo' means 'alone' in Korean. Translating this in English, Holocity becomes 'city alone'. We thought that this also correspond well our intention.
Q: When I visited Korea, I discovered a huge Indie scene in Seoul of awesome bands. Can you describe a bit when evolution of Seoul Indie scene ?
There are many indie bands in Hongdae area. The Hongdae indie market was begun since middle of 90's. Adn there are many indie bands/musicians succeeded at Hongdae indie market to major market.
And still Hongdae indie music is the icon of Korean indie music. So many musicians wants to be at Hongdae area and keep playing their music in Hongdae music clubs.
Hongdae music clubs have pride as they incubate and support many good bands/musicians to be famous.
As view of local, there are some local base live clubs also. They support their local band too. Sometimes other area's bands visit another local club to communicate and introduce their music.
---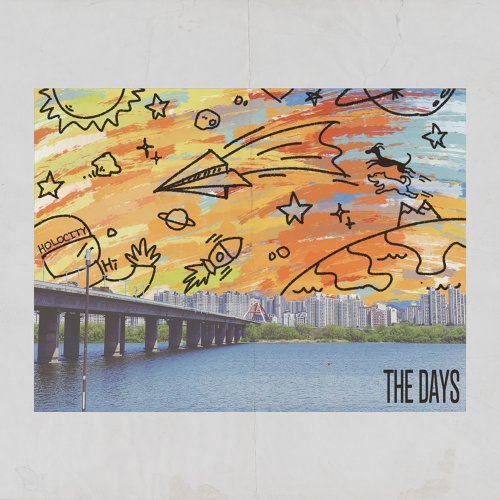 ---
Q: What are your influences in music/ bands?
Recently I listen some famous pop music like The weekend or Dua-lipa. I focus on not only vocals' stylre but songs vibe, ensemble betweeen music and vocal and emotions they have.
I listen electronic EDM music recently. Some of people may think electronic music and band music is different. But I want to make harmony between them. And many present electronic musics are also based on band score I think.
Originally I was influenced by Travis barker, Fear, loathing in Las Vegas, Crossfaith and Chelsea grin and PIA. Their music is very heavy but the rythm can be adopted in many ways on other genre. And I am trying to adop their exciting groove to our music.
On our early works, we were strongly influenced by emocore/punk music. But nowdays, we are trying to make more popular and electronical sounds.So we are digging some pop, electronic and that kinds of music
---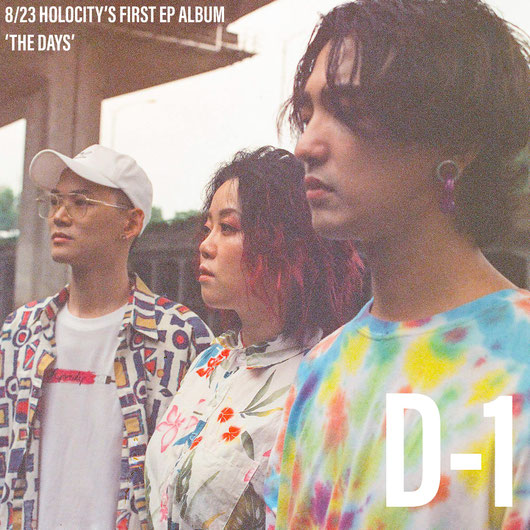 Q: Please describe your Sound/ Genre:

Holocity: Continue from #6, we adopted pop/electronic music in many ways based on band set. It allows very wide expressions,colors and various sound making. After many member changes, we decided to change our musical plan as brighter and touchable way. So we are trying to make electronic but warm and analog sound on our music.
Q: Where have you performed in the past (concerts/ events) ?
Holocity: Based on Hongdae shows, we had many shows on many local shows/festivals through the years. Had solo concerts for album launching, and competitions we won in several times.
Especially, in 2015, we were invited from Hungary. So we performed at Budapest with other Korean bands.

---
Q: How is the situation now for bands in South Korea/ live concerts ?

Hard to describe each bands' and clubs' situation. But in general way, Korean indie market situation is not so good while K-POP hits worldwide. Maybe it is affected by web market replacing classic record market. Some global fans have interest on Korean indie music but it is still small part to support indie musicians financially.
And the situation forced to close the music clubs in many cities in Korea, the decrease of offline audience visiting music clubs. As you know, Korea has one of the fastest internet line in the world. So many audience find the music in PC or their mobile phone. It surely accelerates offline market reduce. And recent worldwide disastor - Covid 19 - hits strongly show business also.
Still many music clubs have many shows and promoting. And good bands/ musicians become a major artist.
But the door becomes smaller and narrower than the past.
And I think it's not the only phenomenon in Korea.
Q: You are working on a new album. What is your creative process in songwriting/ where do you get your ideas for new songs? Influences for new album/ concept.
For the most cases, 1000 makes basic concept of the songs. After that members got together to discuss about the concept, color, technics and other things of the songs.
Through this process each members propose their creativities and ideas without hesitation. And each songs' vibe can give and inspire to lyric making naturally.
On album works, we think it is important to keep balance between each songs. So we also think about the next song while we focus on the current song making.
Basically, we want to make song that make people cheers and happy. So we keep thinking about that feeling and groove in every time. Our new album concept is also based on this thinking. We hope everyone can fit and joy on the rythm and melody :)
---
Audio/ media rights by Holocity
---
Q: If you are looking for todays Internet generation, how has the internet changed the possibility for bands to connect with people wordlwide?
We mentioned negative side of internet progress. But it provides another opportunity to us. We can connect to global fans easily than the past. It is not a special work nowdays. We also have Youtube, Facebook and Instagram account that other countries' fans can find.
Each fans can find their favorite music easier on internet. And also we can provide the music which can fit their taste. Recent Corona era, internet shows more powerful and effective way of online approach. We also hope this circumstance can give good opportunity to us and other musicians.
Q: What are youre plans for the future?
Now we are near at the end of our new album making. After finish the musical works, we will plan to have the launching show. After album release, we have the plan to issue several single albums monthly. They are also under progression now! And we will upload some youtube contents to introdue us, our music and normal life.
---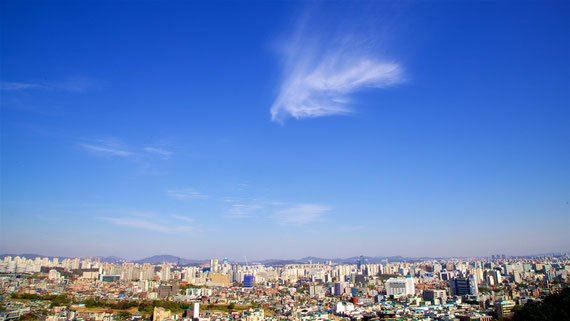 ---
Q: Do you know a german band? What are you thinking, when you hear germany ? (Bretzel, beer, arcitecture, culture etc) :)
As we all like haevy music, we like german band Rammstein.
When I visited Berlin and Frankfurt for travel, every german people welcome me and responded in good manner.I saw Berlin wall on there. It gave me some special feeling because Korea is still divided country.
Weihenstephan is my most favorite beer. I've started music hobby from metal. So some german metal bands like Helloween, destruction and Heaven shall burn gave me strong inspiration.
I am performing as Meinl cymbal golbal artist now. I love their german meister-ship and technological passion.
---
Thank you Holocity for this Interview! :) You can check out the newest records on the bands´Social Media Accounts as well as Spotify!

Please check out
Holocity´s music! :)
---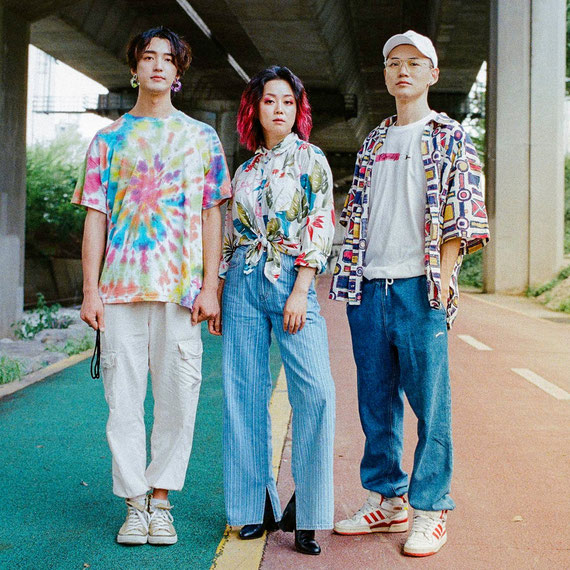 ---
*Unpaid Advertisement I ALL RIGHTS TO Holocity