---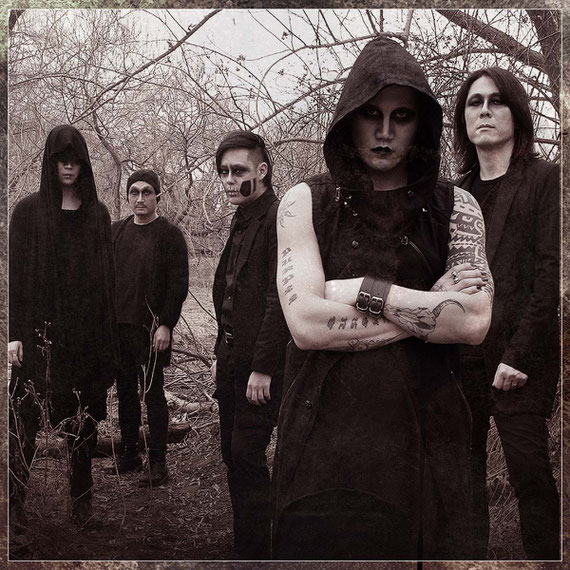 ---
HEY! :) Lets continue and introduce the Seoul, South Korea based Melodic Death Metal band
For those who read this blog for a while now, you have realized the interest in asian cultures of course! :) So now - for fans of symphonic sound and heavy guitars! Let´s present another view of korean music culture!
Midian is the 'Land of the Covenant' mentioned in the old testament passage and the PURE DARKNESS concept of the band. "Located on the River Jordan, symbol of death and eternity", Sin (Vocal), Asg (Guitarist), Park Sangkun (Keyboard), Um Hanwool (Bass) and Kim Taeho (Drums) represents since 2007 "a sanctuary for those, who enter the land and for the braves who dare to cross the river".
---
Audio/ media rights by MIDIAN
---
With their unique style, MIDIAN released 2011 the first EP "The wall Of Oblivion" and continued the powerful music sound with the first studio album "Bring Me The Darkness" (2014). To focus back to the concept,
" the music and lyrics embody the duality of the 'Land of the Covenant' where there is salvation but also despair, light alongside darkness. MIDIAN, like their name, hope to represent a dark musical sanctuary for those who dare to enter into their world. "
Last year, the Melodic Death Metal formation published the second studio album "Pure Darkness" and followed, but also developed the impressive sound.
21.11. + 22.11.2020, Raid Alert
---
For those of you, who are in South Korea (where no Lockdown exists!) you can join the upcoming weekend the 2-DAYS Festival Raid Alert at Raidhall in Seoul. Because of health issues, the band can not join the performance. But you can also find concert recordings at the Youtube Channel! Best health wishes!
Please check out
band MIDIANS´s music! :)
---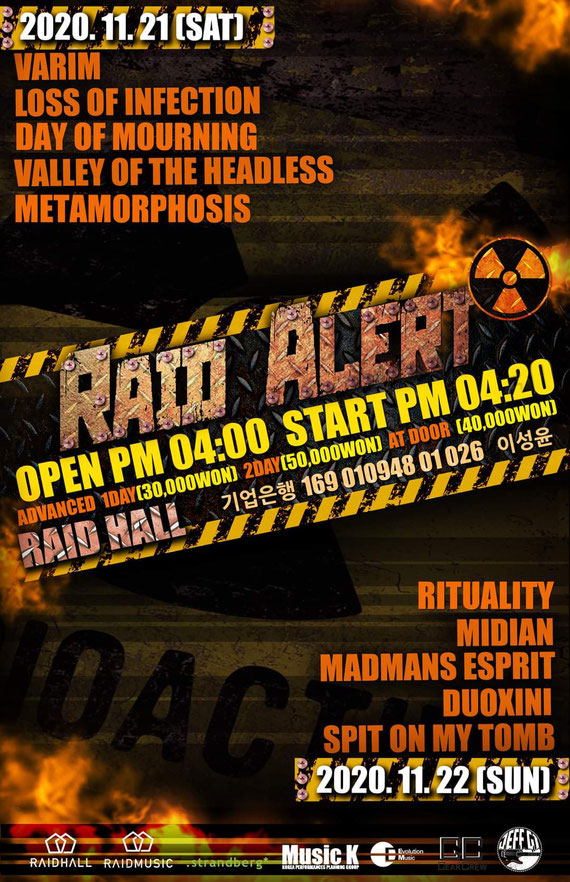 ---
---
---
*Unpaid Advertisement/ ALL RIGHTS TO MIDIAN