---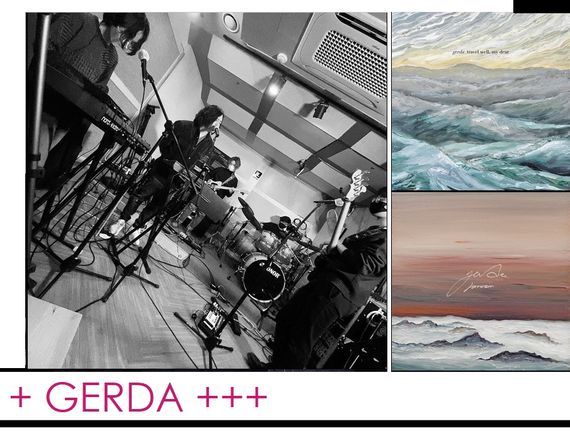 ---
Hey! :) Let´s continue and introduce the Korean Ambient Folk/ Art Rock band
+++ Hello again to South Korea! Let's introduce the since 2013 active musican Dongwoo (Vocal, Keyboard), Jaeuk (Piano, Guitar, Clarinet, Chorus) and Geonho (Bass, Synth, Chorus) from Gerda and some new music Genres with Ambient Folk and Chamber Pop!
---
---
Focusing on Gerda's concept, you can clearly see the band's visual expression of artistic and professional possibilities. By taking a view to song structure, elements such as classical string instruments combined with sorrowfull lyrics about life and tragedy are the bands' signature sound. The past records attending through melancholic and 'to think about' songs.  Looking back to the last two releases, the band currently make use of drawn oil paintings (photos) for their covers! :)
Since 2019, the band haven't played live shows, but actually producing more upcoming videos for the Social network.
Yes! :) For fans of Ambient Folk/ Post Rock.
Travel well, my dear (16/02/2021, Single)
Horizon (15/01/2021, Single)
The uprooted (23/04/2019, LP)
Tide (14/08/2017, LP)
Please check out the band's music! :)
---
---
Unpaid Advertisement © Gerda