---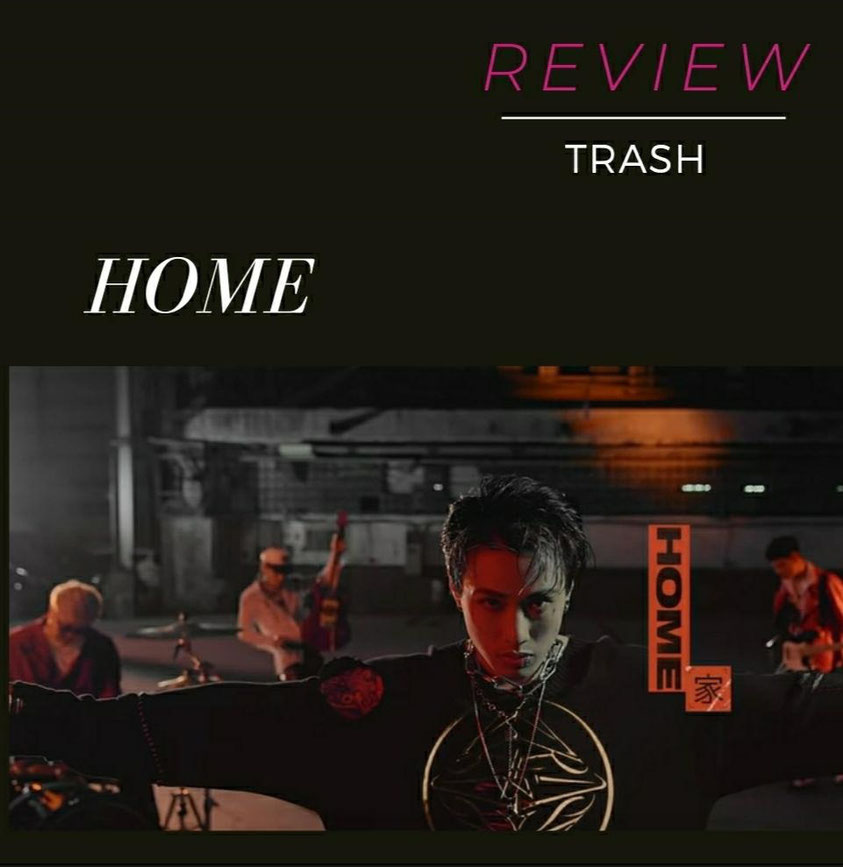 © TRASH I Unpaid Advertisement
---
Looking back to the last months or probably the last year, we all faced every day new "demons" in life situations. During this time, we are still locked in our countries, not able to visiting other places and be confronted with the daily News. Each of us used or are using this time differently. In all these captured and limited moments of self-reflection, have you ever asked yourself about your mindset of life? With the following song, let´s focus on it! :)
Since 2009, TRASH are based in Taipei under "marrrz23" Lin Zhi-Rong (Vocal/Guitar), Euan Lin (Lead Guitar), "vul" Kuei Gun (Drums), Teng Wen Po (Bass) and are signed under Warner Music Taiwan. The band released in the last decade 3 studio albums - TRASH (2012), Start from Zero (2015), 11:11 (2017) and the Mini album Never die (2020). They are known for the Mixture sound of different old school Rock and Grunge vibes, related to melodic guitar riffs and visuals. As an active artist for over 10 years now, TRASH released an amount of MV´s, joined festivals and Award events in Asia, including Tours in the Far East. You can also discover Marz23 as an solo Rap/Hip Hop act and Guitarist Euan Lin as founder of DMT Studio.
---
Contains graphic content - English subtitle available
---
After travelling a thousand miles,
I´ve finally understand
Home is where the heart is
[...]
Hear the sound of awakening
It´s calling you, like a walking dead
Listen to the sound of the universe
For you to finally
get a clear view of
everything
Where is your 家? After one year, TRASH are back with the newest record and music video "Home" (14/05/2021)! Let's take a look at the M/V! Starting with a new Logo design, the lyrics dealing topical with the current worldwide situation. Questioning "to stay or to leave? [...] to fall or to rise?", our daily mood is definitely reflected by these aspects and meaningful message - "it's up to me".
The storyline begins with a white clothes wearing person "1", surrounded of foil and electric cables who is uncapable to move. This should shown the start of everything, while the dramatic and energyful song starts. This mindset combined and underlined the status of loss, metaphoric seen as digital connected mind resting people. The orange shimmering light symbolize here fire and energy, while blue represents calmness in the break part. Each instrument here is clearly heard - especially in the break. During the video, the main protagonists come together after different self-reflected shocking moments of pain.
To sum up - Home transports the thoughts of doubtful moments who let us reflect what really matters currently. The simple things, who surrounded us in every life. TRASH surprises with a grown and sincerety sound and hit's the daily nerve. Let's reactivate our energy and focus on good vibes! Home is where your heart is - let's stay healthy at home for the moment and live every day in the here and now!
Please check out TRASH´s newest record - and also the releases before! :)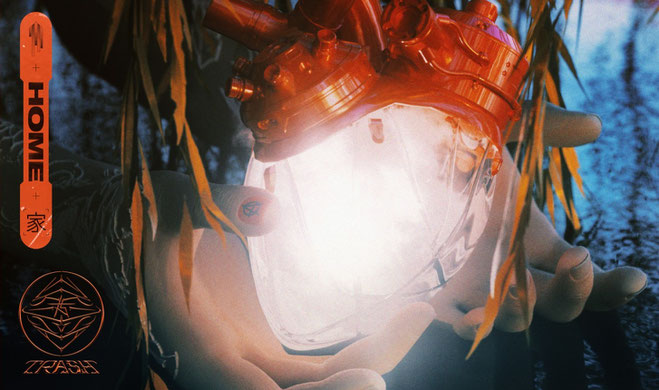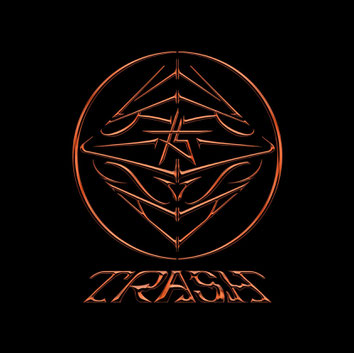 © TRASH • Unpaid Advertisement