---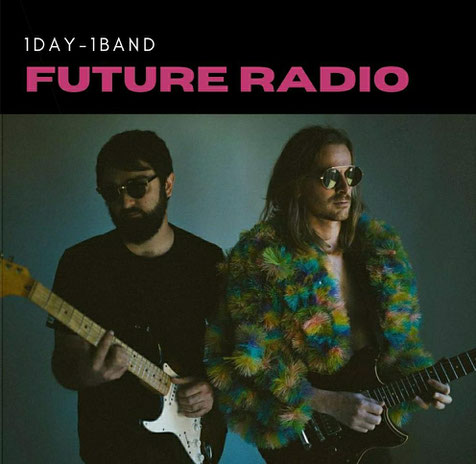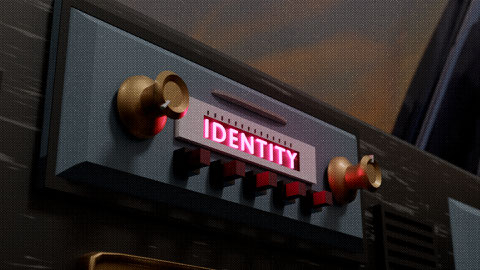 ---
Hey! :) Let´s start 1DAY1BAND in 2021! With the South Africa based band
Recreation of FUSION ROCK
FUTURE RADIO +++ Hey ho! :) Let's start the virtual travel journey a bit far away, surrounded in sunbathing nature vocation mood  - in South Africa!
Since 2020, the South Africa based duo of songwriter, vocalist and guitarist, Johnny Future and guitarist and visual artist, Drikus Roets created an amount of releases and a quite interesting concept. By mixing elements of alternative/ riff and punk rock, – the bands names their fusion itself as what they like future rock. Uncommon to other rock acts, this forward-thinking band places strong emphasis on visual storytelling. Each song releases as an "episode", complete with visuals and narratives, which forms part of a season. Their songs caught the attention of various international stations, receiving rave reviews from music critics across the world. Their first single "Fire with Fire" was featured on Apple Music "New in Rock" playlist and their second single "Run baby, Run" playlisted on Apple Music "The New Rock" playlist. As an extension of their debut release, they recorded three cover songs that formed part of, what they call, the Freedom series. Their well-received cover of The Cranberries, Zombie, charted on the South African Top 40 (mix FM) and reached #8.
---
---
How to describe the sound
With their latest song, State of Emergency (15 October 2021), Future Radio released the second single from their upcoming studio album, Identity, scheduled to release in 2022. The band shows here a more modern rock sound, lean on bands like the Foo Fighters and Rival Sons.
Future Radio frontman, Johnny Future, believes the lyrics will take people on a highly relatable journey and explains that: 
"During lockdown, the South African government kept the country in a constant state of emergency, which I then thought would make for a catchy song title. I further related the idea to the end of a relationship. That part where both people know it's the end, but for some reason hang onto whatever is left."
Towards the Sun, the first single from the new album, which was released in August, has been positively received by the public. It has been playlisted on over 50 radio stations worldwide, as well as on 11 Spotify playlists, including an Official Spotify playlist; making this Future Radio's most successful release to date. The creative music video has thus far received the most views from all the band's previous releases. 
"We were blown away by the response of the first single! It has surpassed our wildest expectations and makes us excited about the release of State of Emergency, says Johnny.

If you are curious for what the band brings up next, please check out Future Radio's music! :)
---
FIND THE BAND I SOCIAL MEDIAs