---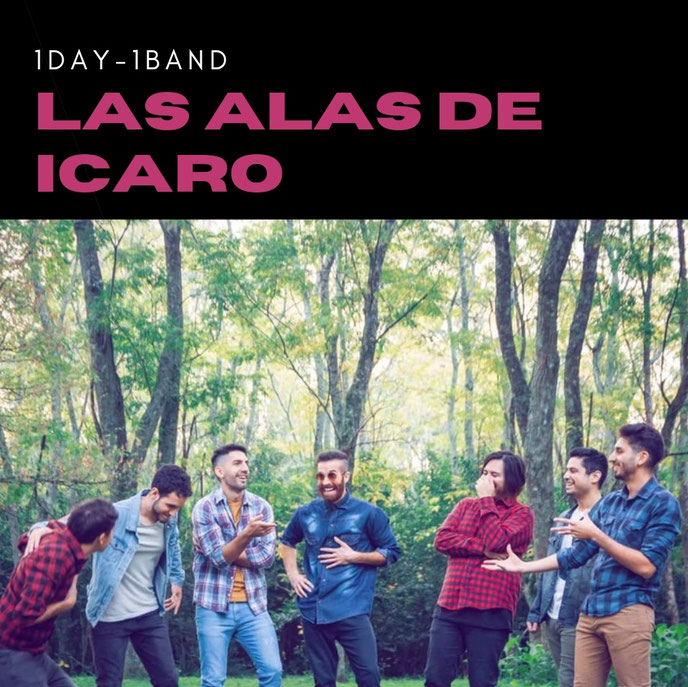 ---
Hey! :) Let's continue 1DAY1BAND in 2021! With the Buenos Aires, La Plata, Argentinia based band
Las Alas de Icaro +++ Hey! Let's continue the virtual travel journey to South America with some good vibes here - Argentina! Let's move to some good mood sounds with Las Alas de Icaro! "The wings of Icarus" started 2017 as a fusion rock band in La Plata, the main city of district Buenos Aires, Argentina. The artist name here was inspired by the myth of Ícaro for its discography, the first album release in the same year called "Laberintos en Extinción".
---
---
In 2019 and in continuity, they released their second album, "Flight of Balancers". For the storytelling of Icarus, the band describes the situation as Icarus did not pay attention, he flew very close to the sun, his wings were burned, and when he fell into the sea he died. The band insists on the myth, but changing the story. Flying balanced, neither too close to the sun (being selfish and arrogant) nor too close to the sea (not believing in us or devaluing our art). In summary: A flight wrapped in humility, friendship and good values, to reform the myth of Icarus and reach the destination that music takes them, but in balance.
---
---
Currently, Las Alas de Ícaro presents its new single "Paso Fugaz", a preview of the future EP "Ni muy cerca del Sol" that was released in October, continuing the line of the Greek myth. During the pandemic, the band used the time to wrote new songs, such as holding ONE MAN Livestream events. The band took part in an Argentina music contest and won the first prize, including a music video production.
If you're curious for what the band brings up next, please check out Las Alas de Icaro´s music! :)
---
FIND THE BAND I SOCIAL MEDIAs