---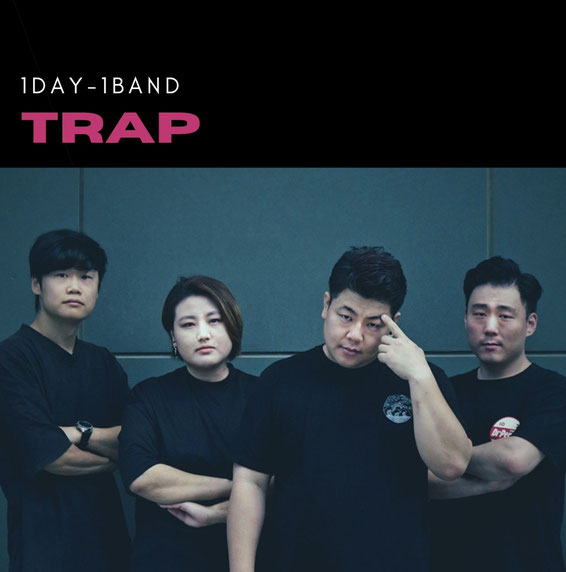 ---
Hey! :) Let's continue 1DAY1BAND with the Seoul, South Korea based band
Lost Zone 
TRAP +++ Hey! Let's end the virtual travel journey to Asia again with band TRAP - South Korea! Let's move to Post Grunge sounds here!
Since 2016, the four members Cho Won Kim (Drums), Hyun Yung Kim (Vocals), Seong Hoon Hwang (Guitar) and In Ho Maeng (Bass) formed the Alternative/ Post Grunge formation. With their newest record, TRAP tells in their first album 8 different itself-ending stories.
---
---
Sometimes it is emotional, sometimes it is very heavy and loud but also sorrowful.
For these various sound, We always try to make sound RAW as possible.
This is why we put more than a year for recording.

So all you have to do is play it and feel it.
TRAP (Album, 06/10/2021)
I Just (Single, 21/04/2017)
The Mirror Room (EP, 24/06/2016)
If you're curious for what the band brings up next, please check out TRAP's music! :)
---
FIND THE BAND I SOCIAL MEDIAs