---
---
NEWS +++ NETWORK
Let's continue the series by checking out the following new releases! Diving into the Genres of Alternative, Rock and Metal - let's start!
---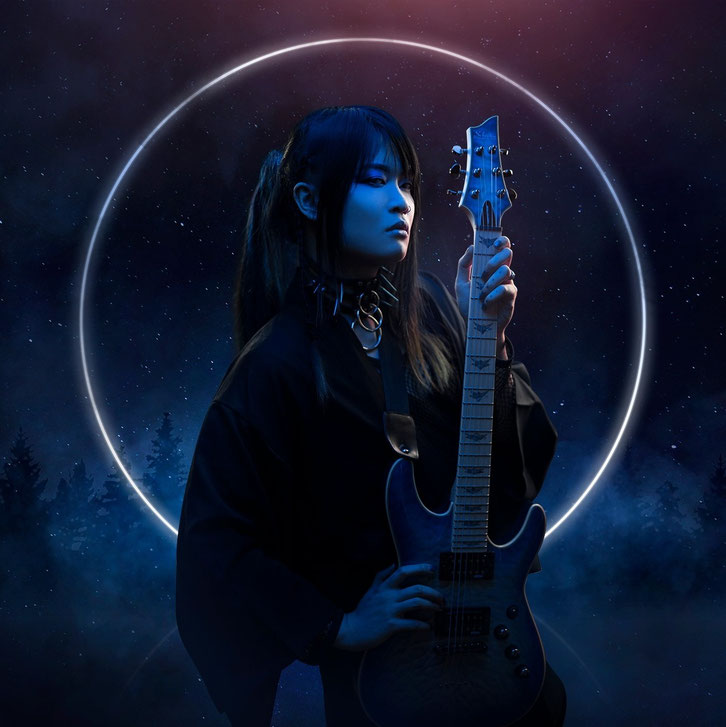 ENGLAND +++ Esprit D'Air ("Spirit of Air" in French) is an Award-winning Japanese Rock/ Metal band based in London. Since 2010, the band performed at numerous shows in the UK, Germany, Netherlands, France and Spain. With the amount of expierence they also have been interviewed by the Japanese video sharing website Nico Nico Douga. To decribe a bit of the band's history, the Single 'Shizuku' became the first playable song in the J-Rock category of the video game "Rock Band 3". 
Esprit D'Air reformed as Kai´s Solo project in 2016 and released "Rebirth" in London and at Le Trianon in Paris. In 2017, Esprit D'Air performed a full capacity headline show at the O2 Academy2 Islington. The band also released the second comeback single, Guiding Light in the same year, which premiered their music video exclusively with Teamrock.com and was later listed as their top 50 best rock songs of 2017. The studio album Constellations (2017) were #3 on Amazon's best-seller in the Hard Rock/ Metal category and performed at O2 Academy Islington as a support act for The Birthday Massacre as well as a 7-day headline UK Tour.
In 2018, Esprit D'Air won 'Best Metal Album' at The Independent Music Awards in New York, for the release of their debut album, Constellations, judged by an esteemed panel featuring Slayer, Amy Lee (Evanescence), Sepultura & more. Kai is not seeking a major record label but instead, follows a strong DIY ethos and produces everything himself to be as self-sufficient as possible. Consequently, they record and produce their own releases in their own home recording studio. In late 2020, Esprit D'Air released their single, "Leviathan", receiving support and praise from Loudwire, Kerrang! Radio, as well as members of The Sisters Of Mercy, and The Birthday Massacre. In February 2021, Esprit D'Air released their 10th Anniversary Live album. In March, they released their explosive cover of X JAPAN's Kurenai and is now releasing a new song every six weeks made possible via Patreon.
Awards
2012 JpopAsia Music Awards – 
"Best J-Rock Single" (Nominee) – Shizuku
2017: Neo Awards – 
"Best Musical Act" (Nominee)
2018: Independent Music Awards – 
"Best Metal or Hardcore Album" (Winner) – Constellations
2019: Neo Awards –
"Best Musical Act" (Fourth place, sponsored by SEGA)
Please check out the newest record "The Abyss" feat. Ryo Kinoshita of Crystal Lake!
---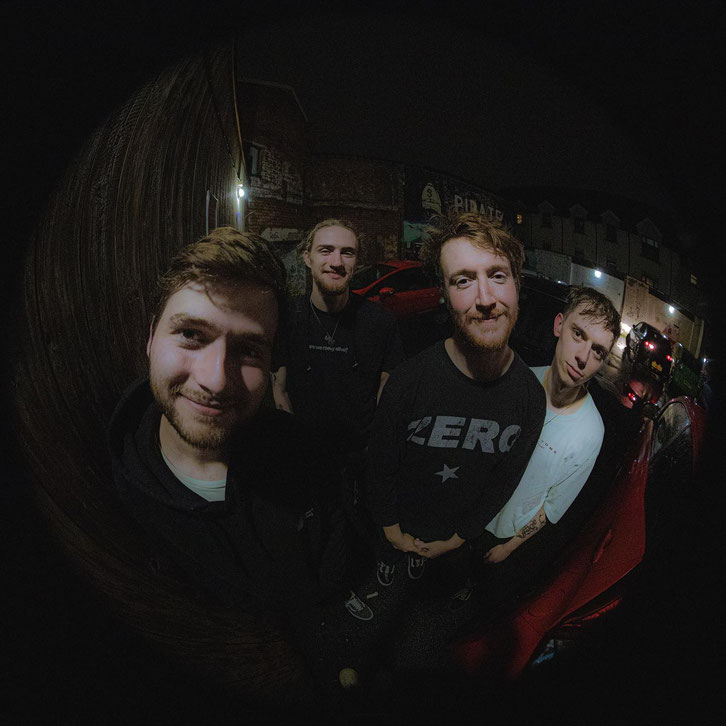 ENGLAND +++ Let´s continue with one of the first UK bands feart. at this blog here years ago! With Squidge, an Alternative Punk band from Bath, England! "The four piece band have been together since 2015 and have developed their sound from a variety of inspirations ranging from Emo, Grunge, and Post-Hardcore.
"With the current formation under James "Professor James Dean from Clevedean" Francis - Guitar/ Vocals Jordan "Jurden" Mallinson - Guitar/ Vocals George "Gyorg" Clark- Bass Tom "Todd" and "The Dodfather" Dodd - Drums, the band is very active in the scene around Southwest England/ Cardiff area.
Please check out there newest record!
---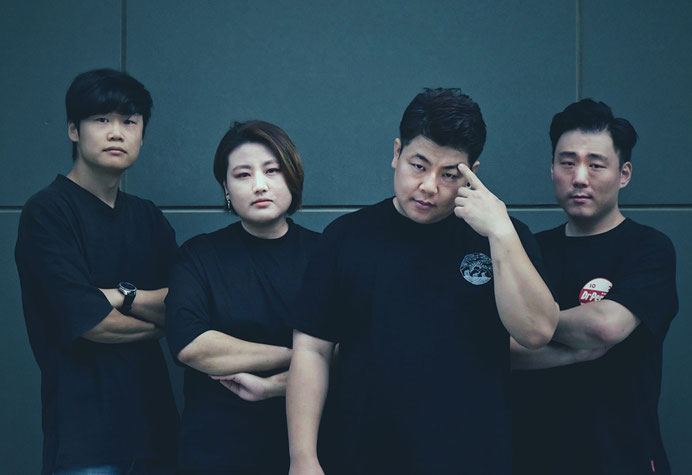 SOUTH KOREA +++ Since 2016, the four members Cho Won Kim (Drums), Hyun Yung Kim (Vocals), Seong Hoon Hwang (Guitar) and In Ho Maeng (Bass) formed the Alternative/ Post Grunge formation. With their newest record, TRAP tells in their first album 8 different itself-ending stories.
Sometimes it is emotional, sometimes it is very heavy and loud but also sorrowful. For these various sound, We always try to make sound RAW as possible. This is why we put more than a year for recording. So all you have to do is play it and feel it.
Please check out there newest record!
---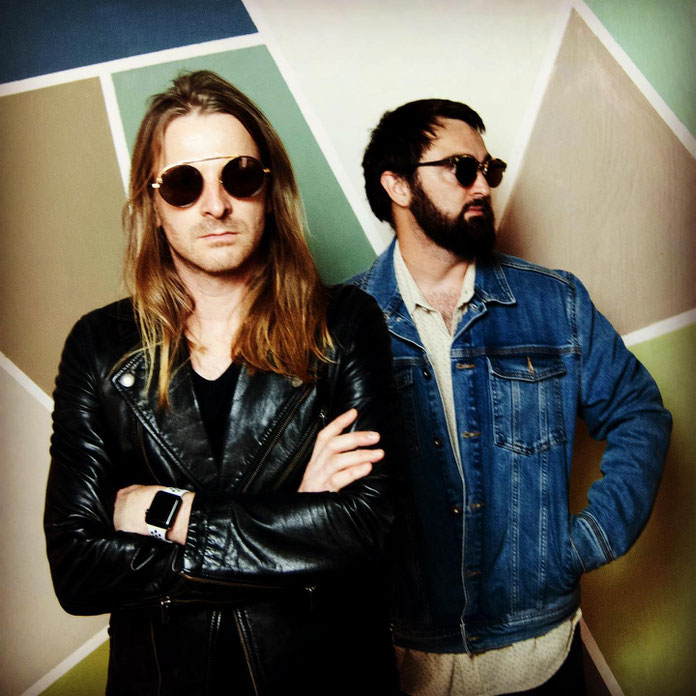 SOUTH AFRICA +++ Since 2020, the South Africa based duo of songwriter, vocalist and guitarist, Johnny Future and guitarist and visual artist, Drikus Roets created an amount of releases and a quite interesting concept. By mixing elements of alternative/ riff and punk rock, – the bands names their fusion itself as what they like future rock.
Johnny, Future Radio's singer and songwriter, mentions that he has been playing the chord progression for years now, but never managed to find a suitable melody to go along with it. "Before writing Something To Believe In, I've already decided on the second album's title and I wanted to write at least one song that directly spoke to the fundamental idea of identity.
Please check out the newest record!
---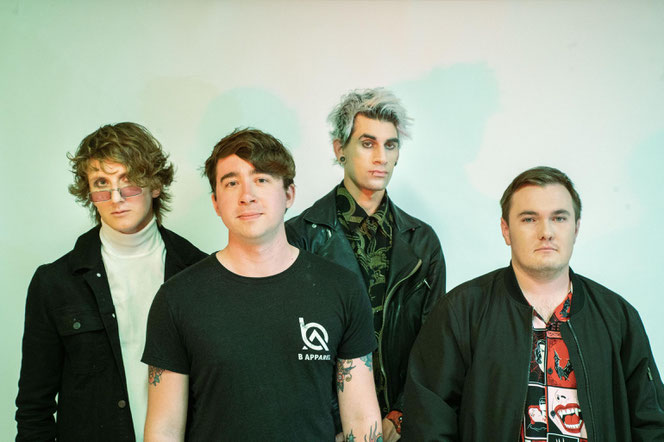 AUSTRALIA +++ G'day - from the West side of Australia! Let's heading to Perth and discover Tamala Park Book Club - an Australian Visual Rock band! TPBC's name stands for Tamala Park - an rubbish dump near the hometown place and a book club, because they liked how the words are flowing. With the love and interest of Japanese Rock and Visual Kei, bassist Craig and vocalist/ guitarist Patrick based the group in the beginning of 2018. When Marcel (Drums) and Daniel (Guitar) joined, TPBC started playing the first rehearsals. 
Please check out the newest record!
---
*Unpaid Advertisement - ALL RIGHTS TO THESE ARTISTS