---
---
Hey there! :) If you might be familiar with the concept of this side, you already noticed the amount of Asian related posts here, which also started with Korean bands after travel to this country in 2019. Besides music, the pop culture and country itself are key points these days by much interest. Let's start with the new series CULTURE here, to get to know more about the background of the represented artists. The first country will be also South Korea and Busanpedia!
---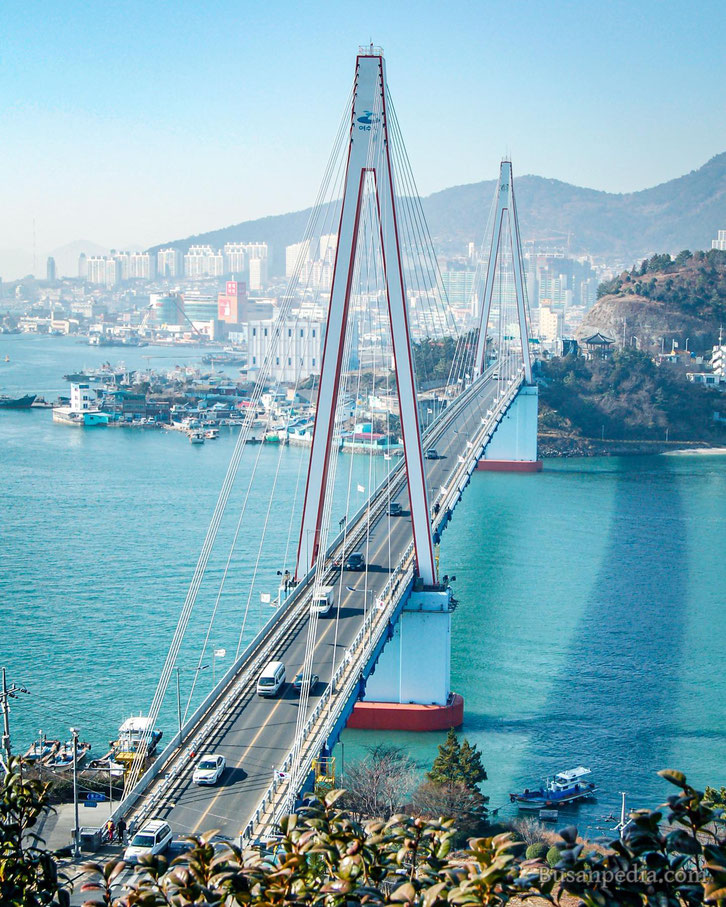 ---
Facts about South Korea and Busan
South Korea 대한민국, is a country in East Asia. About 25 million people, around half of the country's population of 51 million, live in the Capital Seoul.
MORE INFOS HERE (Busanpedia, History of South Korea)
Busan (Korean 부산, earlier spellings: Pusan) is an population of with 3,4 million the second largest city in South Korea after the capital Seoul. The city is located on the south-eastern coast and Korea's busiest and the sixth-busiest sea port in the world. Busan is divided into 15 major administrative districts. The full metropolitan area, the Southeastern Maritime Industrial Region (Busan and Ulsan), has a population of approximately 8 million.
Busan is a center for international conventions, hosting Asia-Pacific Economics Cooperation in 2005 and 2002 FIFA World Cup. It is home to the world's largest department store, the Shinsegae Centum City. In 2014, Busan was included in the UNESCO Creative Cities Network as a "City of Film". The Busan International Film Festival has been held in Busan since 1996. Busan is politically independent entity since 1963. If you are familiar with Korean Drama series, you know for sure that this city is also famous for there colourful appeareance.
---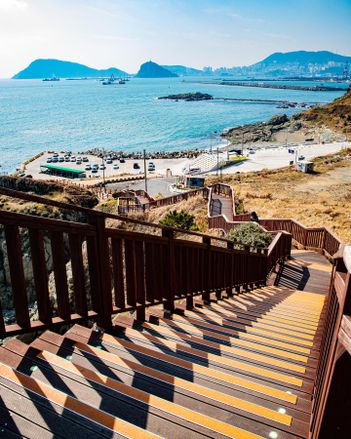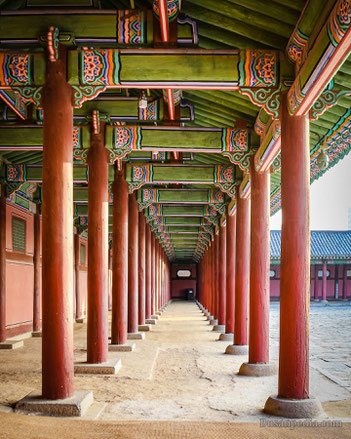 ---
About the author - Welcome to Busanpedia!
I am Young Yang (양효영 in Korean). As the name suggests, Busanpedia is (or wants to be yet) a website where you can find all about Busan and, eventually, South Korea. Before talking about my story, I need to begin with sharing a little secret. I was not born in Busan, South Korea (What?!) I was born in Masan (now merged to Changwon), a city located about 50km (31miles) west of Busan. Close enough, right?
I moved to Busan when I was 9 years old and lived in Busan until I finished college. After college, I moved around other places in South Korea and other parts of the world due to my jobs and study. After spending quite a long time out of Busan and South Korea, I finally settled down in Busan again. The world had been beautiful and each place had its own charm. However, my experiences during those times had me realize how amazing my country and my city are. That's why I wanted to share stories and images of this amazing place with people all over the world; many of you may have not even heard of its name, Busan, South Korea, before.
---
---
Q: Which infos are key-point of Busanpedia?
I originally started Busanpedia to introduce Busan to people because it's relatively unknown to the world although the city is amazingly charming. While my followers are growing, my focus has been expanded to cover some other parts of South Korea, Korean culture, and Korean language.
Q: Have you met people in real, who come this way to Busan?
I haven't in person. I've got some DMs that my feed and website helped their trip to Busan, though (I really appreciate their kind comments.) Busanpedia is more about Busan and South Korea rather than myself, so I am trying to focus on them and to stay behind scenes.
---
---
Q: What are must-sees in Busan?
If it's your first time in Busan, the regular top destinations will work amazingly for you: Haeundae Beach (including Dongbaekseom Island, LCT Tower, and Dalmaji Hill), Gwangalli Beach and Gwangandaegyo (Diamond Bridge), Gamcheon Culture Village, and Songdo Beach and cable cars. 
If you have already put check marks on them, temples like Haedong Yonggungsa and Beomeosa would be interesting experiences. Taejongdae, Songjeong Beach, and Oryukdo Islands are absolutely worth visiting as well. 
And, don't forget to shop and eat in Busan. Busan has the world's largest department store and you will remember fresh seafood at Jagalchi Market for a long time.
---
---
Q: Do you do sightseeing for tourists?
No. However, I am getting more requests for it. I am considering finding reliable travel agencies to collaborate for international visitors once this pandemic ends and life goes back to normal~
Thank you for the feature! For more information of the Korean culture and news about the coolest places of Busan, please check out Busanpedia´s Homepage and Social Media!

기능을 주셔서 감사합니다! 한국 문화에 대한 더 많은 정보와 부산의 멋진 장소에 대한 뉴스는 부산피디아 홈페이지와 소셜 미디어에서 확인하세요!~
---
*Unpaid Advertisement - ALL RIGHTS TO BUSANPEDIA