---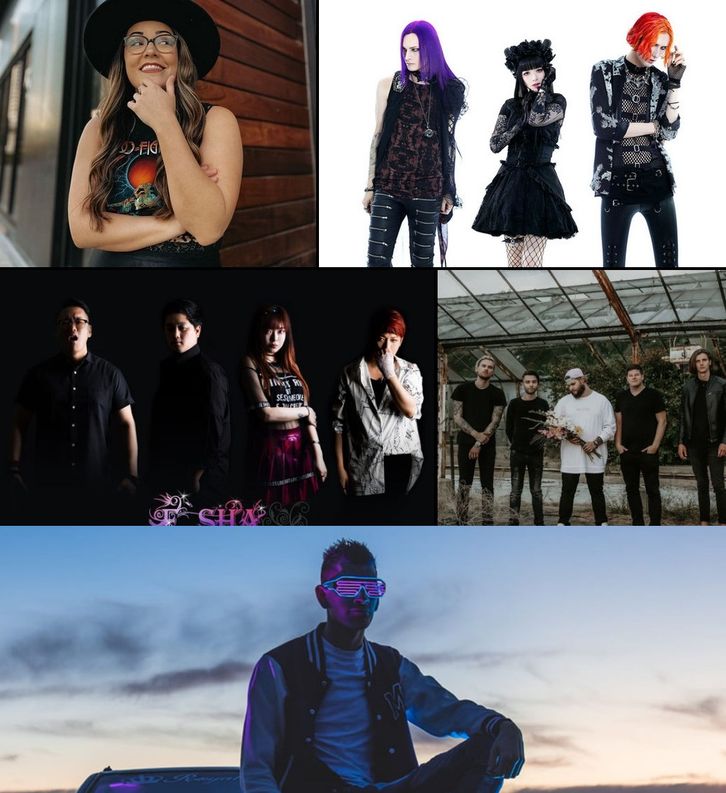 ---
NEWS +++ NETWORK
Let's continue the series by checking out the following new releases! Diving into the Genres of Alternative, Rock and Metal - let's start!
---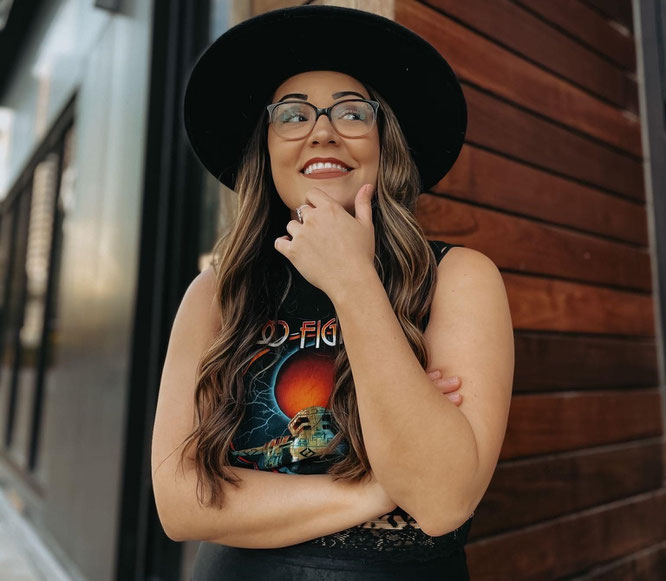 USA +++ "Rock and roll with a hint of soul." That's how Jenny Teator describes her music. A lifelong songwriter from St. Louise who moved to Music City Nashville. Her music is defined by soulful vocal melodies, a combination of blues, rock and country guitar riffs. She began building up her connections by playing a variety of venues throughout the city, taking up a residency at BB King's Blues Club and is also part of the The Nashville trio. Her song "Daughter of the Devil" was recently featured in HBO's "The Hype" and she's had other placements on CBS's "The Young and the Restless."
"Music is therapy for me and so many people. If I can give value to others like that, my desire to make music will never fade."
Notable Performances:
-The Basement, Nashville, TN
-Exit/IN, Nashville, TN
-B.B. Kings Blues Club Nashville, TN
-Whiskey Jam, Nashville, TN
-City Winery, Nashville, TN
-SoFar Sounds, Portland, OR + Seattle,WA
-The Basement East, Nashville, TN
-The Bluebird Cafe, Nashville, TN
-The Viper Room, Los Angeles, CA
-Venice Blues Festival 2019 Main Stage, FL
-Old Rock House, St. Louis, MO
-Broadway Oyster Bar, St. Louis, MO
-The Blue Note, Columbia, MO
-Today in Nashville Morning Show
Please check out her newest record!

---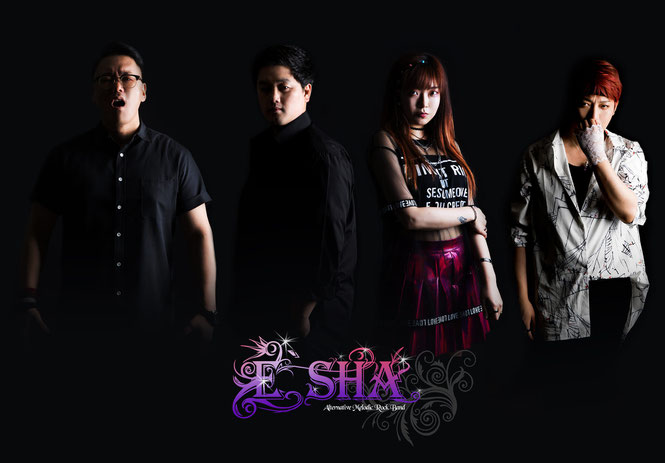 SOUTH KOREA +++ E'SHA is a Seoul based Alternative Melodic Rock band since 2019. The quartet builds up around singer/ songwriter Ea, who is also very active into K-Pop and Anime Soundtrack cover songs on her Youtube Channel. Besides playing local events, Ea (Vocal), Ash (Guitar), Yoon (Bass) and Sin (Drums) released with "Higher" the 3rd Release of the band.
Please check out the newest record!

---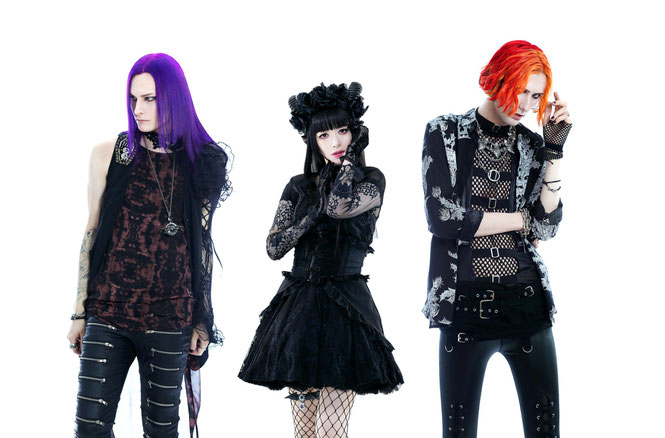 SWEDEN/ JAPAN +++ Welcome to Uz:ME! The Gothenburg-Tokyo based trio are founded under Patrik Leonheart and Simon Andante, ex-members of European Visual Kei movement band BatAAr and Rie Tanaka, Japanese voice actor/ singer (Gundam Seed, Chobits).
With SEARCHLIGHT, the 2022 formed group presents here the Debut Single! Besides Uz:Me, Patrik and Simon also created the projects V:MOD and SPŒKE with Seike (ex-Kerbera), which you should also take a listen!

Please check out the newest record!
BACKSTORY +++ BatAAr was a Swedish band, most notably featured on the soundtrack for the video game TEKKEN 7, for which they composed the song 'VREDE'. Not limiting themselves to any one genre, and with a highly unique and boundless visual appearance, BatAAr rose to one of the western world's most prominent new visual metal acts.

---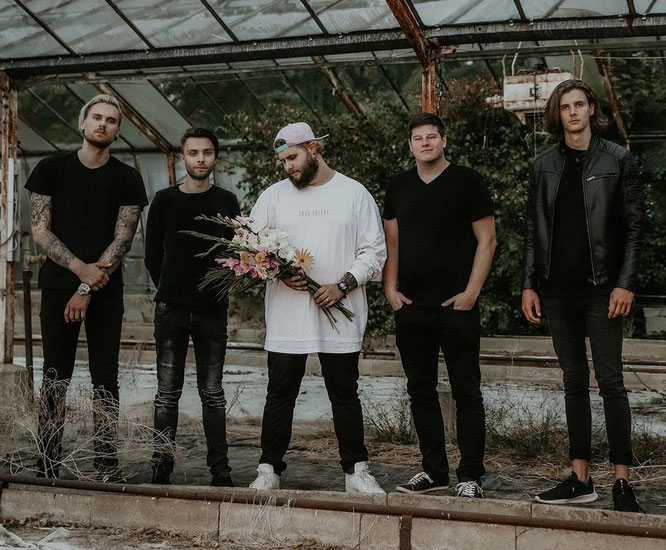 GERMANY +++ Maelføy describes their sound as Melodic Post-Hardcore with influences from Punk, Metalcore and sometimes even Country, combined with heavy guitar riffs and vocals. Since 2017, the quintet played an amount of live events. 2021 was an successful year with single releases like Solitude, Misery and Evil Within, which become more known as ever before.
In December 2021, Maelføy released their debut-album Hollow Throne, including featured artists like Wear The Crown feat. Timo Bonner (Our Mirage and Alleviate) and Lost Chances feat. Nico Schiesewitz (Breathe Atlantis). A third feature included Rico Vink of Out of Vision on Devotion. Songs like Emptiness Inside from their newest album (loss, parting forever), Everything (lost and unattainable relationships) or Solitude (loneliness, being lost in the crowd) represent the band's thematic content.


Please check out the newest record!

---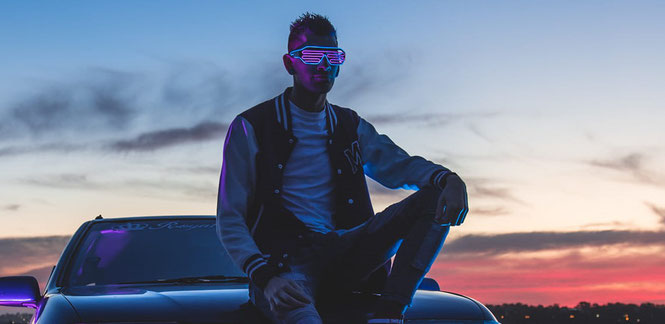 AUSTRALIA +++ With "Project Memories",  drummer Marcel from Tamala Park Book Club presents his own project and record. Fly high is the first release and dedicated to a friend, who left to soon this world. The song goes with situation of pain and loss, which is not easy to describe in respect by words... so
Please check out his newest record!
BACKSTORY +++ Tamala Park Book Club are since 2018 a Perth-based Visual Rock band, influenced by Japanese Rock and Korean Pop music. Grown up together in High school, TPBC's name stands for Tamala Park - a rubbish dump near the hometown place and a book club, because they liked how the words are flowing.

---
*Unpaid Advertisement - ALL RIGHTS TO THESE ARTISTS