---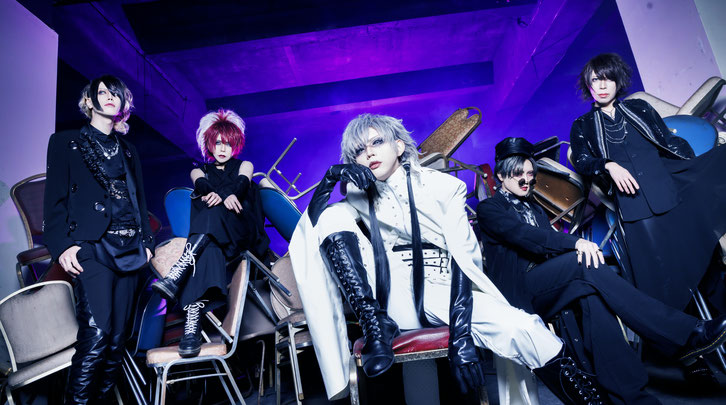 ---
XANVALA released their first full album "Tsuki to Taiyou"
Let's introduce the Japanese band XANVALA, which released their first full-length album Tsuki to Taiyou lately! The 13-songs record is available to purchase worldwide through their official online store and is also available on all digital platforms.
XANVALA is a Japanese Alt-Rock / Visual Kei band, which started in 2020. Their music brings a combination of elements from different influences, such as heavy melodic guitar riff sounds and electronic backings. Under the concept of "messy things are beautiful" and the name XANVALA (pronounced as "zanbala") carrying the meaning of "disheveled hair", it goes without saying that headbanging is a must at concerts! XANAVALA's music has received good responses and attracted many listeners, which motivates the band to continue their journey.

---
---
The album's first released song "Desperate" デスパレート was published on YouTube by the end of January and directly fired up with energetic tunes. Tsuki to Taiyou includes headbanging records like "Janome" or "XANADU", as well as new songs like "Yura yura" and "ΛLIVE". Tsuki to Taiyou, translated as "Moon and Sun", symbolizes the duality of the band with their energetic sound and aggressive tunes.
"XANVALA has unveiled a new facet with every work so far, repainting the best we can produce with the best colors. Please think of this album as a palette with an assortment of colors, prepared for you. We urge the listeners to use it andpaint with their own brush", 
adds the band.
XANVALA – Tsuki to Taiyou (Tracklist)
CD
01. satellite rondo
02. Desperate [デスパレート]
03. Bamby
04. Janome [ジャノメ]
05. Akuratsu ga kimi wo osou [悪辣が君を襲う]
06. IBADAH
07. Seisen [聖戰]
08. Yura yura [ゆらゆら]
09. Dearest
10. Kinema [キネマ]
11. XANADU
12. ΛLIVE
13. SCALA
The five-piece band recently celebrated their 2nd anniversary and announced a Japanese tour with 20 different cities. Please check out Japanese band XANVALA!
---