---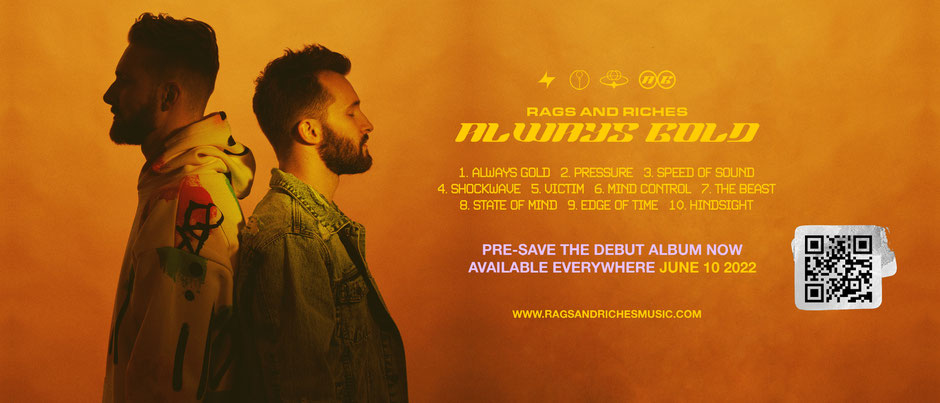 ---
Inspire a generation of dreamers
The vision of starting music as brothers in 2017 was, to express hope out from melodies. Surrounded by every day's influences, Tanner and Peyton Whitt followed the idea to arise from human's negativity and bringing up good vibes through their lyrics. RAGS AND RICHES describes themselves as an adrenalized, American Pop-Rock band from Lexington, Kentucky. Over the last four years, the band has discovered their significant sound, identity and aesthetic. In February 2019, RAGS AND RICHES released their debut Single "Speed of Sound". Impressively, the song reached almost 800,000 Spotify Streams and over 530,000 YouTube views.
---
---
The brothers continued their release collection with "Arrival", "X", "War Cry", "Not a stranger" and "Light it up". Getting a taste of the electric mixing sound, the duo spent their time mostly in 2019/ 2020 on their first headlining tour. During last year, RAGS AND RICHES released their storytelling Singles Crossfire, the Beast, Outlaw, Bet on me and Darkest hour. The musical Genre contains modern Rock/ Pop - combined with electronic beats and mysterious elements.
The first quarter of this year started with Unknown, a new era. Followed by PRESSURE, the duo created here more an up beat pop sound. After releasing the album-titled song as single itself in May 2022, they just dropped the first album of the band's discography last friday (10th June 2022). The tracklist comes with 10 songs, starting by ALWAYS STAY GOLD. After PRESSURE it follows the band's first release Speed of Sound. With the records Shockwave, Victim and Mind control, you hear here 3 complete new songs. Melodic, catchy pop songs, accompanied from drums and guitar sounds that stay in your mind. All songs so far deals with the thoughts of keep fighting, how ever what stands in  your way. The album continues with the 2021 released song BEAST. My personal favorite song is the new track #8 - State of mind. No matter what happens, you always can change your motivation, your past, leave your old self behind. With a new state of mind. Just leave it behind. Edge of time and hindsight made the album complete.
ALWAYS STAY GOLD as first album is stands for a positive reminder not letting yourself down. No matter what happens, keep fighting on it. Full of good vibes as to be strong, the last song ends with the words never ever fear the future.
YOU GOTTA LIVE
TO BE ALIVE
TO BE ALIVE
YOU GOTTA LIVE YOUR LIFE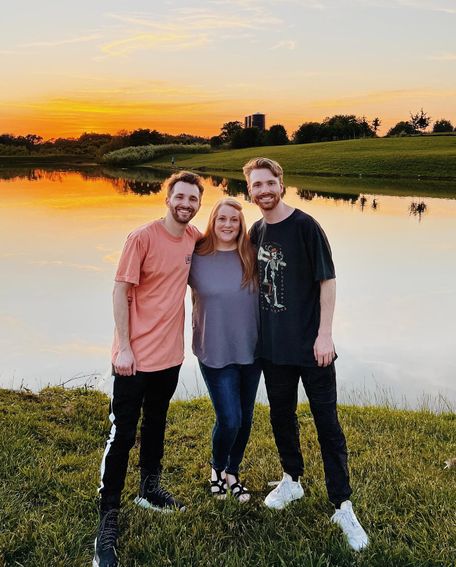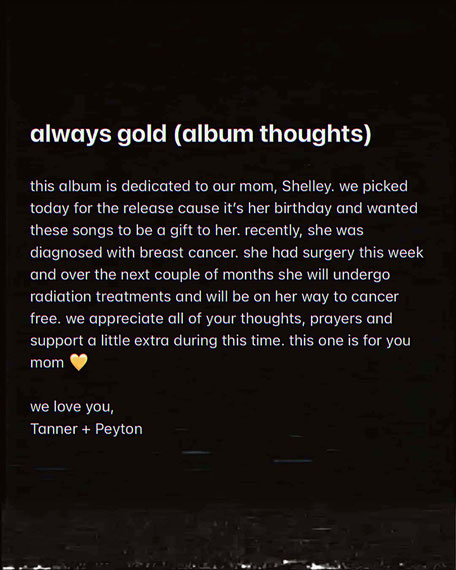 ---