---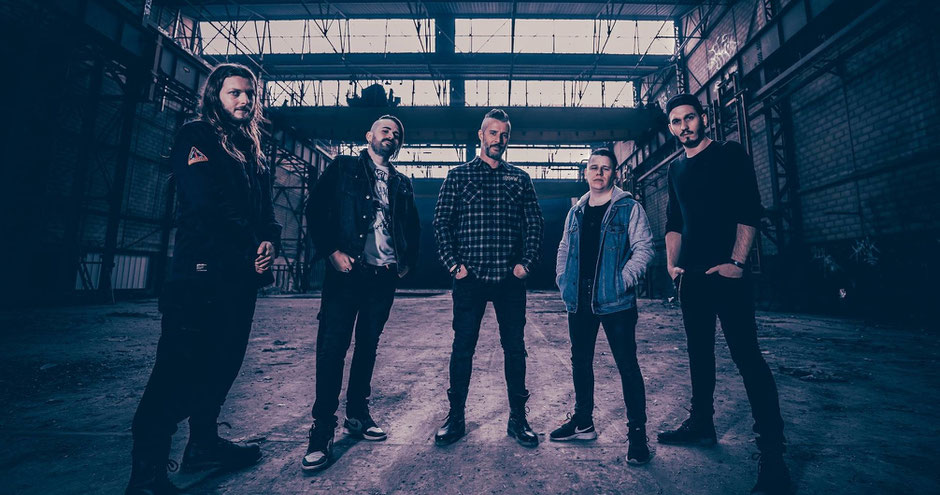 ---
About last weekend in cologne It's been almost two years, since our heart of events in cologne has happenend! After the japan day and Dokomi convention, Gamescom is finally back! With over 200.000 visitors, this event is the biggest exhibition in the scene here. Aside from the fact, that it finally was possible again to meet the event in person, a game developer had an insane but great idea... to create a concert for the upcoming game release Metal Hellsinger! So let's introduce Disconnected, the opener act for this event!
Disconnected is an five-piece Modern Metal band from Troyes, France under Adrian Martinot (songwriting, guitar), Adrian Martinot (guitarist and founder), Ivan Pavlakovic (Vocals), Romain Laure (Bass guitar), Florian Merindol (guitarist) and Jelly Cardarelli (drums). The musicians count the bands Gojira, Alter Bridge and Deftones to their central musical influences. In March 2018, Disconnected released their debut album entitled "White Colossus". The album was produced via indie label Apathia Records across all major streaming platforms with physical releases in Europe and Japan. After playing numerous gigs in France, they opened Tremonti's European tour in 2018 and played another 24 shows in 17 countries, especially in Great Britain, Germany and France.
---
---
After being noticed, the band was invited to open the concert in Paris for Judas Priest (Zenith Of Paris) in January 2019. Disconnected also supported Mass Hysteria in March and November 2019. The band also performed in 2022 at Hellfest and Wacken Open Air in Germany.
Almost 6 p.m., and finally the entry gates of hall 6, which where all day closed, opened. It was known, that there would be a concert for the game Metal Hellsinger, but nobody really knew what to expect. After almost 1 hour of queuing with controlled admission, an almost completely empty hall was discovered. From the crowds of people standing in line, you could already guess, that something bigger was going to happen. Shortly before the start, the entire exhibition hall was filled. The light changed around 7 p.m. and the game's trailer was on display, as Disconnected opened the event. Suddenly it was like being at a festival in the middle of the convention. I can't say exactly how many visitors there were, but it felt like three times more the usual large cologne locations! With a cheering crowd, they intoned the first song and wowed the crowd. Followed by 2 more titles, they got the convention visitors in the mood with a mix of rock and (heavy) metal. For a moment, the convention in this hall developed into a 1.5-hour festival.
---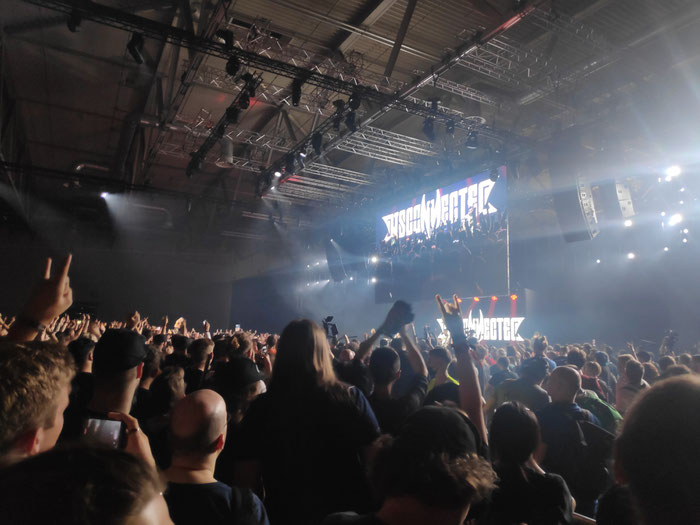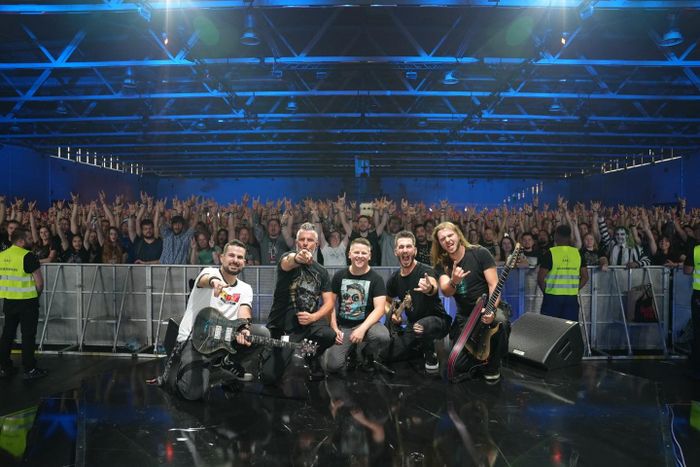 ---
If you are curious for what comes next, check out band Disconnected's Social Media!
---