---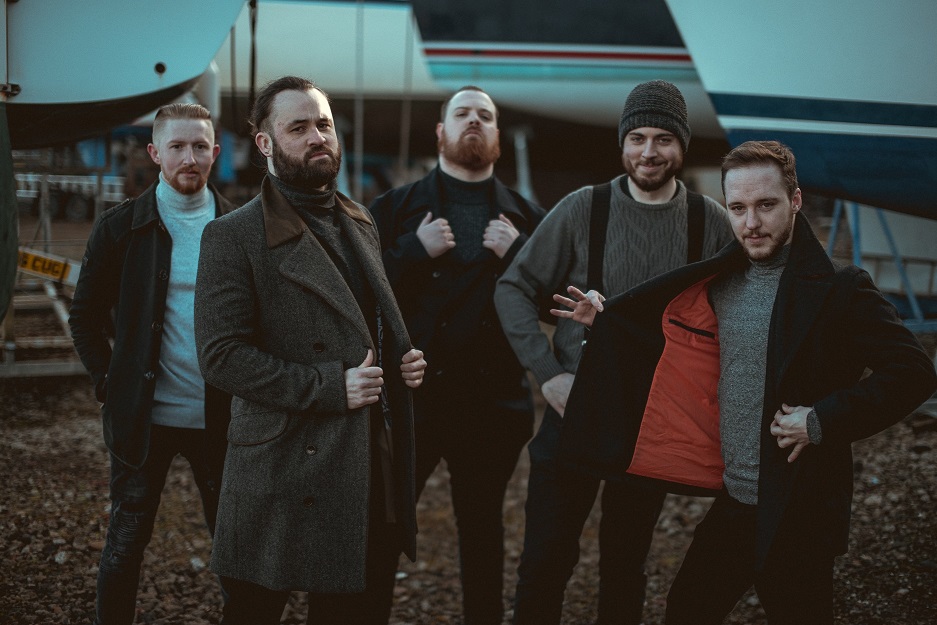 ---
Hey! :) Let's continue 1DAY1BAND with the Edinburgh, 
Scotland based band
Tiberius
Tiberius +++ Hey! Let's continue the virtual travel journey to Europe with band Tiberius - Scotland! Let's move to Progressive Metal sounds here!
The musical journey with djent and tech metal genres started with their first EP in 2015. The musical direction of the five members often combine upbeat and catchy pop melodies with difficult topics, such as loss, culture wars, consumer addiction, body dysmorphia and even domestic abuse: the world is a circus and Tiberius wants to remind you of that with an humorous selfreflection.
---
---
Musically, the band describes their sound with an mix of Protest the Hero (PTH), while the clean vocals have drawn comparisons to bands like Killswitch Engage and Iron Maiden. Tiberius' debut album, A Peaceful Annihilation (2020), represents the culmination of their sound development over the last five years and has quickly garnered numerous positive reviews, solidifying the band as a prog metal mainstay.
Indeed, people continue to recognise and enjoy the unique sound of Tiberius, with the band picking up the Scottish Alternative Music Awards Best Metal Act in 2017, supporting heavyweights such as The Contortionist and Twelve Foot Ninja, and festival appearances at; RADAR Festival, UK Tech-Fest, Power Metal Quest Fest and Red Crust Festival. Tiberius have completed an UK Headline tour, 4 festival appearances and an hometown gig this year. They begun to set their sights on their second album and live event appearances for 2023. Stay tuned for more!
---
---
If you're curious for what the band brings up next, please check out Tiberius's music! :)
---
FIND THE BAND I SOCIAL MEDIAs