---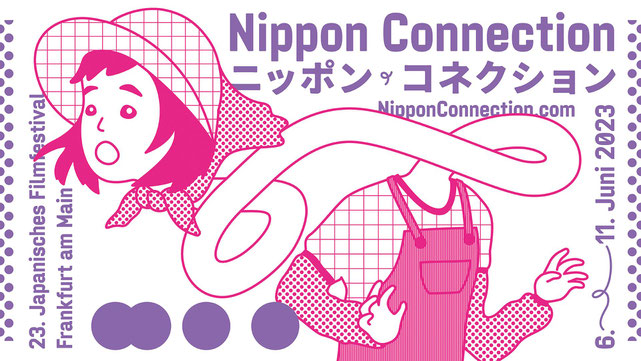 Photo: Nippon Connection Press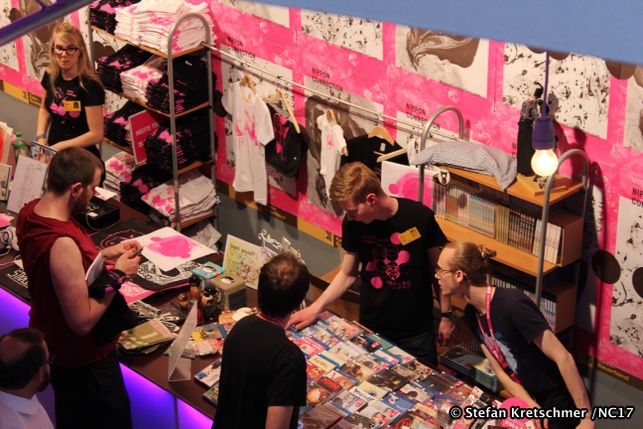 ---
True love, wild action and provocative dystopias – First highlights of the 23rd Nippon Connection Film Festival
From June 6 to 11, 2023, Frankfurt am Main in Germany will once again become the capital of Japanese cinema. For six days, you can immerse yourself in art and cinema from Japan at eight venues. There are around 100 exciting short and feature-length films to discover – from the latest blockbusters and anime to independent and documentary films. A varied supporting program with more than 50 workshops, concerts, lectures and exhibitions as well as a wide range of culinary specialties invite you to experience Japan with all your senses. The two festival centers with cinemas, bars and Japanese market stalls are again the Künstler*innenhaus Mousonturm and the Produktionshaus NAXOS in Frankfurt am Main. The complete program and tickets will be available on NipponConnection.com starting May 12, 2023.
The Japanese film festival Nippon Connection is organized by the 70-strong, mostly volunteer team of the non-profit association Nippon Connection e.V. It is under the patronage of Angela Dorn (Hessian Minister for Science and Art), Peter Feldmann (Mayor of Frankfurt am Main) and the Consulate General of Japan in Frankfurt am Main. Since it was founded in 2000, the festival has developed into the world's largest platform for Japanese film and the most visited film festival in Hessen.
Nippon Rising Star Award Goes To Toko Miura!
The star guest of this year's festival is Toko Miura, best known from the Oscar-winning drama Drive My Car (2021) by Ryusuke Hamaguchi. The actress and singer will receive the Nippon Rising Star Award on June 11, 2023. The new honorary award will be presented at the festival for the first time this year and celebrates outstanding young talents in Japanese cinema. In addition to Drive My Car, Toko Miura can be seen in the anti-love film I Am What I Am (2022, German premiere) by Shinya Tamada and the high school road movie Our Huff And Puff Journey (2015) by Daigo Matsui.
---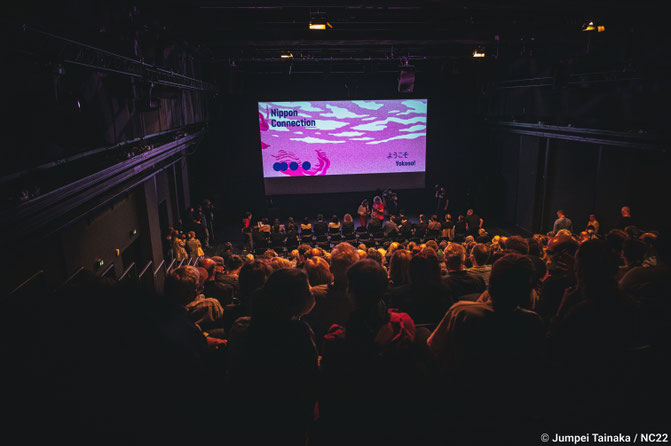 ---
Cinema - True love, wild action and provocative dystopias
Nippon Connection celebrates great cinema across all genres with many premieres and guests. In Daishi Matsunaga's multi-award-winning queer love drama Egoist (2022), fashion editor Kosuke falls in love with his young fitness trainer Ryuta. This bittersweet love story, bursting with life, will be presented at Nippon Connection as a German premiere with the director in attendance. Plan 75 (2022) by Chie Hayakawa has also enjoyed international success and will be shown as a German premiere at Nippon Connection.
The multi-layered debut film, sketching a provocative dystopian future of Japan's hyperaging society, was shown at the Cannes Film Festival and was Japan's entry for the Academy Award. Santa Yamagishi's fast-paced relationship comedy To The Supreme! (2022) scrutinizes romantic clichés and uncovers the truths behind them. Things get more fairytale-like in the animated film Gold Kingdom And Water Kingdom (2023). With her feature film debut, anime director Kotono Watanabe has succeeded in creating an imaginative take on the story of Romeo and Juliet that delights with its unconventional characters and a fine sense of humor.
---
---
Concerts, workshops, lectures & children's program
The varied supporting program Nippon Culture offers six festival days full of concerts, workshops, lectures and more on Japanese culture. Musical acts expected to perform include the legendary Japanese girl rock trio TsuShiMaMiRe (June 9), Japanese singer, yodeler and TV star Takeo Ischi (June 10), the shamisen band Mitsune (June 8) from Berlin, and the famous koto player Yoshiaki Okawa (June 10).
In workshops, visitors can make their own wood prints, draw mangas, cook Japanese food or experience a traditional tea ceremony. Moreover, there will be numerous lectures, open-air concerts and an exhibition of photographs by Jumpei Tainaka with no admission charge. In the two festival centers, Mousonturm and NAXOS, more than 30 booths will offer Japanese food and drinks, handicrafts, books, films and much more. Access to the festival site is free of charge.
---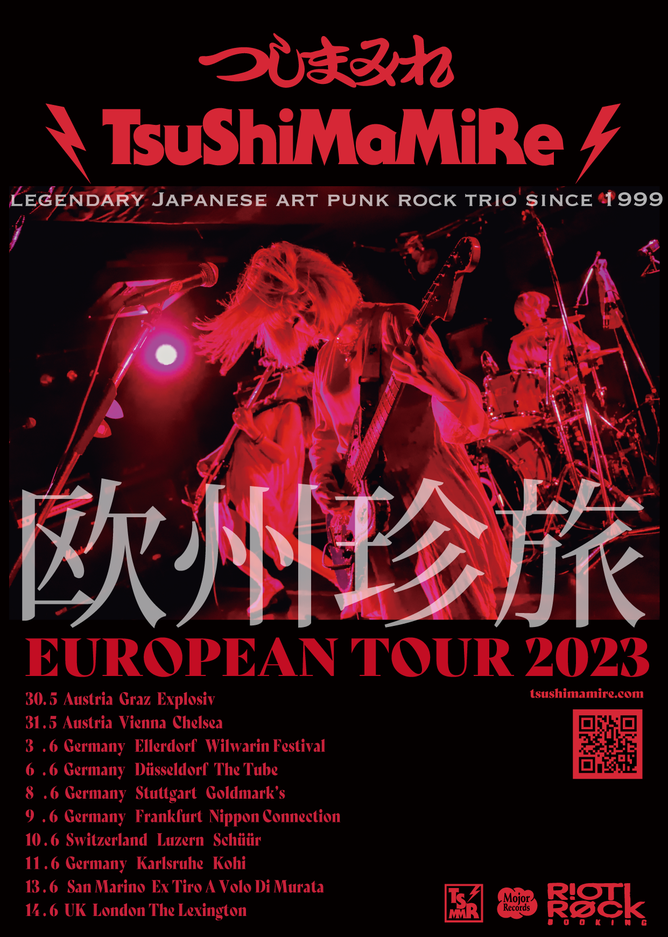 ---
Nippon Kids offers an exciting program for young fans of Japan. In various workshops, children will learn to prepare Japanese sweets, write Japanese characters or do wood-printing. A special highlight is a reading from the children's book Das Tomatenfest in the presence of the author Satomi Ichikawa and with interpretation into German sign language. In addition, the animated film Sumikkogurashi: The Little Wizard In The Blue Moonlight (2021) by Takahiro Omori and the cult anime series Future Boy Conan (1978) by Hayao Miyazaki will be shown.
The complete program and tickets will be available on the festival homepage NipponConnection.com 
from May 12, 2023.
Besides the festival centers Künstler*innenhaus Mousonturm and Produktionshaus NAXOS, further venues will include the Eldorado Arthouse Kino, the Cinema at the DFF – Deutsches Filminstitut & Filmmuseum, the Mal Seh'n Kino and the Internationales Theater Frankfurt.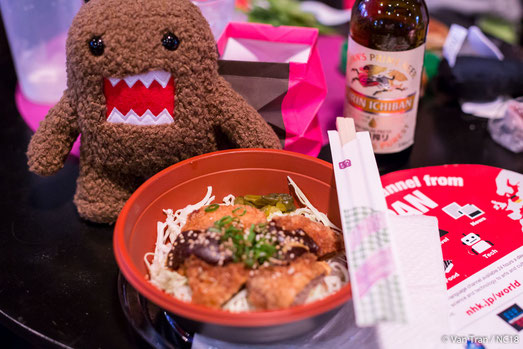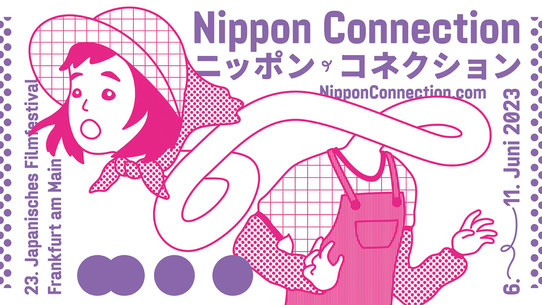 Photo: Nippon Connection Press
---
© Nippon Connection - Unpaid Advertisement