---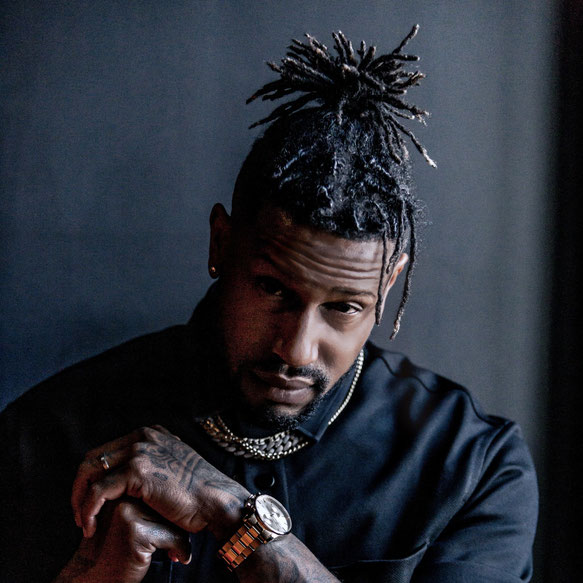 ---
Hyro the Hero released "Head Under Water (feat. REDDSTAR and Dan Sugarman of Ice Nine Kills
About Tokyo Summer Sonic and more. If you are into Nu Metal - a perfect mix of Rap and Metal, please keep on reading to discover American artist Hyro the Hero here!
Starting his journey in 2007 by moving from Houston (Texas) to Los Angeles, he soon released his first mixtapes Gangsta Rock (2007), Rock & Roll Gangsta (2007) and Belo Horizonte (2009). The following year, he recorded his debut album Birth, School, Work, Death, which was released in 2011. By getting to know by the fan base, Hyro hit the road in 2011 with Hollywood Undead. In 2012, he went to the UK and Ireland with an own full band, including Download Festival England. In the history of Download Festival, he is the first and only artist that performed on 3 separate stages in the same year. Hyro performed with Wu-Tang Clan in London and then again in Edinburgh, Scotland the following days. The year was 2012 was as well filled with Australia's Soundwave Festival, Vans Warped Tour and Summer Sonic Festival in Tokyo, Japan.
---
---
During the following years, Hyro (born as Hyron Louis Fenton Jr.) created an powerful combination of Rap and Metal in his releases by working together with artists like Alter Bridge (Never break down), Disturbed (We Believe), Asking Alexandria (Who's that playing on the radio?) and many more, that makes every track unique as a bridge of Genres.
Hyro's newest record, released last friday (5th May 2023) under Better Noise Music, is a track that issues harmful thoughts with life. The feeling, that "you have nobody to talk with or that can understand your pain can lead to terrible things". Many of his songs have a deep impact by thematize society problems and mental health, but to never give up and never break down. Even your head is full of thoughts and you feel alone, you are not.

I ain't going down
Head Under Water (Single, 2023)
Worst Behavior (EP, 2022)
Who's that playing on the radio? (Single, 2022)
Kids Against the Monsters (EP, 2022)
Cheatcode (Single, 2021)
Kids Against the Monsters (Single, 2021)
FU2 (Single, 2021)
Legendary (Single, 2021)
Wolrd Out (Single, 2021)
Retaliation Generation (Single, 2021)
Fight (Single, 2020)
We Believe (Single, 2020)
Follow Me (Single, 2019)
Pit Trap (Single, 2019)
Bullet Remixes (Single 2019)
Monster (Single, 2019)
Flagged Channel (2018, Album)
Bullet (Single, 2018)
Birth, School, Work, Death (2011, Album)
Ghetto Ambieance / Man in My City (EP, 2011)
Dirty South Rock (Single, 2010)
Belo Horizonte (Single, 2009)
Rock & Roll Gangsta (Single, 2007)
Gangsta Rock (Single, 2007)
---
---
FIND THE ARTIST I SOCIAL MEDIAs ---
*Unpaid Advertisement © Hyro the Hero