---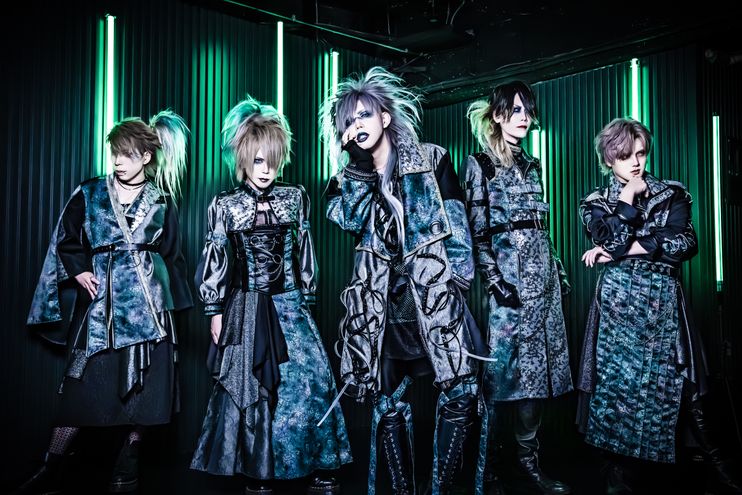 Photo: XANVALA © Stage Royal
---
XANVALA unleashes
new single
"Ashita, mushi ni natte mo"
Japanese alternative act XANVALA released a new digital single on July 26, 2023. In contrast to their vibrant rock songs, "Ashita, mushi ni natte mo" is one of their heaviest works so far.
XANVALA is one of the most exciting emerging acts of the actual Japanese Alt-Rock / Visual Kei scene. XANVALA's music is a burst of energy characterized by a heavy yet melodic sound, in conjunction with a catchy rhythm, dynamic guitar riffs, electronic backings, and striking vocal lines. XANVALA brings a combination of elements from different influences, without attaching to just one particular genre, creating an adrenaline-fueled experience. Under the concept of "messy things are beautiful" and the name XANVALA (pronounced as "zanbala") carrying the meaning of "disheveled hair", it goes without saying that headbanging is a must at concerts. The band's intense rock has garnered an enthusiastic response, propelling them towards soaring new heights and challenges.
XANVALA has flipped the coin again to present their fierce dark side with "Ashita, mushi ni natte mo". The Kafkaesque title is translated into English as 'Even if I turn into a bug tomorrow'. The song explores the anguish of an infectious love that feels like a curse. This new digital single is a killer banger that falls into the alt-metal sound infused with djent elements, down-tuned guitar riffs, hard-hitting drums, and a combination of screams and clean vocals.
---
---
The members of XANVALA commented on the single:
"The song itself is heavy, and so are the lyrics. Staying true to the theme, the song turned into a heavy love song." — Vocalist Tatsumi
"We shouldn't be satisfied with how things just are. That's why we should make changes to not leave things as they are now." — Guitarist Yuhma
"This song showcases a new facet of XANVALA and it will have a significant impact on the atmosphere at concerts. Fun fact, we found woodlice at the location where we filmed the music video." — Guitarist Souma
"This is our most aggressive song ever. However, I hope you can perceive the emotions beyond that." — Bassist 70.
"This work… is not the cure for cancer, but it's so good that it eventually will." — Drummer Tomoya
Since their formation in 2020, XANVALA stills building momentum and making waves with exciting music. After the release of their sophisticated second album "NIX" in March, XANVALA has continued touring all the way from North to South of Japan. Furthermore, the five-piece band recently put out the song "strange?" on digital platforms and released a second press of their sold-out 2022's album "Tsuki to Taiyou".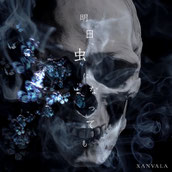 ---