---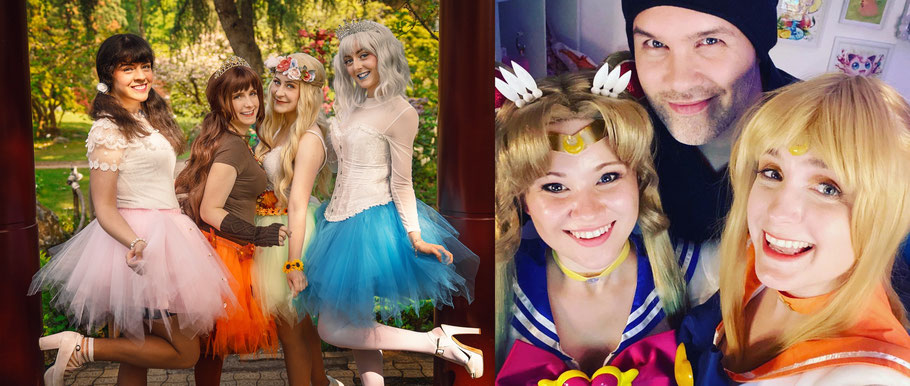 Photos: Colored Seasons / Harmoonics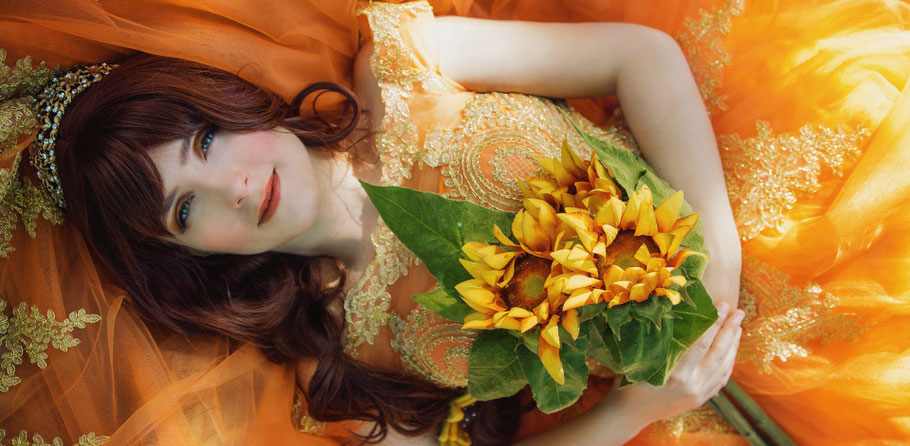 ---
Gamescom once again opened its doors here in Cologne for around 320,000 visitors this year. A record number, which makes it the largest games fair in the world. In addition to the newest gaming area of novelties, indie and retro games, the Cosplay Village with its own entertainment stage between numerous merchandise booths was once again a fixed meeting point in the hall. In addition to numerous cosplayers and fans of Japanese anime series, Colored Seasons and Harmoonics, two cover bands that Saleia brought to life in her musical career, performed. Colored Seasons presented a colorful mixture of typical 2000s anime songs, Disney classics and gaming soundtracks on Thursday, which took one or the other back to their childhood. This was also very well received by the audience and caused them to actively sing along to the titles of some songs. After almost 1 hour, the Colored Seasons concert ended with an encore - an seven minute medley of all my favorite anime songs during that time!
On the same day, after a break, Saleia could be seen again on the stage of the Cosplay Village as a trio of the group Harmoonics. As the name might suggest, this formation was all about Sailor Moon. Here too, the three delighted their audience with a one-hour concert. The first official day of Gamescom for Colored Seasons and Harmoonics ended with enthusiastic applause.
---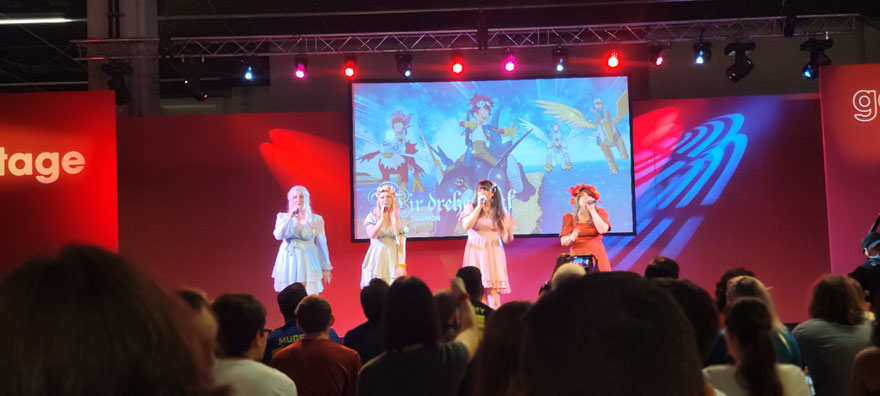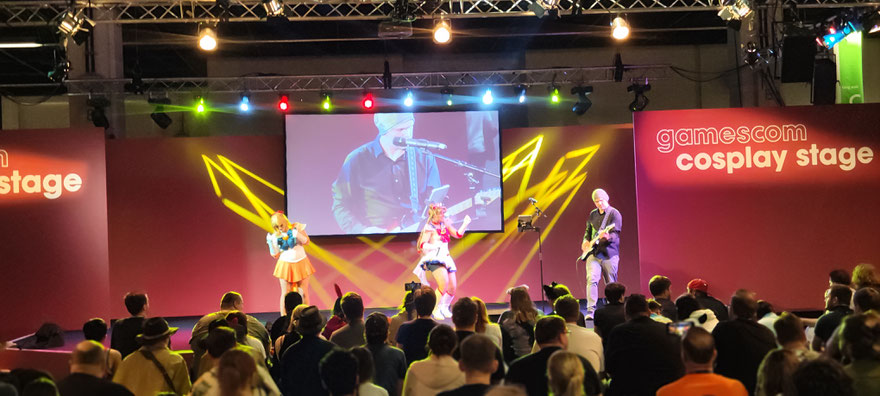 ---
Saleia (autumn), Julia Koep (winter), Yuu (spring) and Momo (summer) formed a new cover band in a karaoke bar in Japan. They embody the four seasons and for the first time sing four-part covers with German lyrics, some of which they wrote themselves, at the opening and farewell event of the dokomi. Catch their premiere as they perform "Storia," "Lifelight," and an "anime medley" on the Main Stage for the first time.
Harmonics was founded at the end of 2015 by the members Desi, Yukiya and Saleia as part of Sailor Moon German, the largest Sailor Moon fan base in German-speaking countries. At that time, the team had already organized and artistically implemented 12 live shows in 10 major German cities at well-known anime/manga fairs. These include the Leipzig Book Fair, the Stuttgart International Festival of Animated Film and the Connichi in Kassel, Dokomi and Gamescom. Desi, voice and face of the Sailor Moon German fan community found their two companions in Yukiya, guitarist and passionate songwriter, and Saleia, a charismatic stage personality with first-class voice and hearing, to enchant the changing stage audience with exciting Sailor Moon tribute concerts.
---
---
---
*Unpaid Advertisement - ALL RIGHTS TO Colored Seasons / Harmoonics