---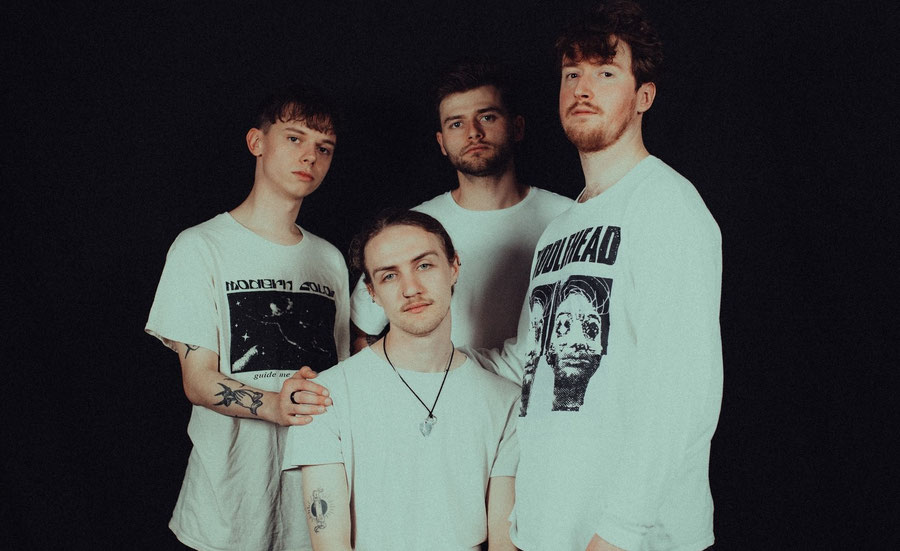 ---
SQUIDGE are back with their brand new single SAD SACK ahead of forthcoming EP TOUGH LUCK.
Alternative band Squidge are back with a new track! In 2020, I introduced them for the first time at this blog! The four piece band from Bath (England) have been together since 2015 and developed their sound from a variety of Emo, Grunge, and Post-Hardcore. Written in lockdown 2020, SAD SACK is an post hardcore song and hommage to the 2000s Alternative sounds. Lyrical themes of aimlessness and frustration decribes the best the catchy and melancholic record, a timeless shout out, when PunkRock and Post-Hardcore become an first attention through media - an must listen for all Alternative fans!
---
---
"Crowd-surfs, mosh-pits, full-room singalongs and an arena-like mentality are common themes for any SQUIDGE gig."
SQUIDGE have a countless number of shows in there history and are renowned for their engagement with the local scene in the South West. The quartet have worked on a brand new EP titled 'TOUGH LUCK'. Gearing up for the release, SQUIDGE are heading home to MOLES BATH on Nov 3rd for a headline show with support from friends BITTER KISSES and KUDOS. Please join them, if you can!
---