---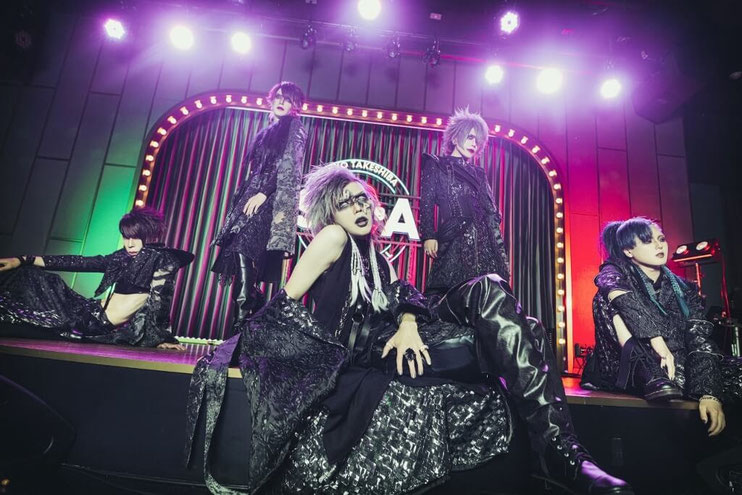 ---
Getting back to the musical roots of this blog, let´s take again a look to an Japanese band! Alt-Rock band XANVALA dropped there latest digital single "joke" on August 31, 2022. The band brings a rebellious spirit with theire latest release!
XANVALA is a Japanese Alt-Rock / Visual Kei band, which started in 2020. Their music brings a combination of elements from different influences, such as heavy melodic guitar riff sounds and electronic backings. Under the concept of "messy things are beautiful" and the name XANVALA (pronounced as "zanbala") carrying the meaning of "disheveled hair", it goes without saying that headbanging is a must at concerts! XANAVALA's music has received good responses and attracted many listeners, which motivates the band to continue their journey.
---
---
The five-piece band successfully completed their 20-city Japanese tour "ASK" (Blog post 01/04/2022) and announced another tour from december 2022 til August 2023! With several sold-out dates during this year, the upcoming tour is a new challenge to break into bigger venues and reach more areas in Japan. XANVALA has risen as one of the latest promising acts in the current Visual Kei scene.
The band´s latest record "joke" is a riff-driven track with a catchy modern sound that reflects again a new sound of XANVALA. Speaking about the single "joke", the band comments:
"The concept for the lyrics is a counterattack. The idea came to me from a movie and I envisioned a scene of oppressed people collectively rising up in revolt." — Vocalist Tatsumi
"We didn't skimp on time, work, or expenses to deliver the best we could and didn't let anything compromise the quality at all. The only way to express oneself is from the inside out. You put it out to the world, as it is, and people will either love it or hate it. That's the true form of art." — Guitarist Yuhma
"The theme for this work is a graceful villain. I wanted to create a trap music atmosphere, so I researched many evil-looking game soundtracks." — Guitarist Souma
"So far, this is the song that best synchronizes the concept with the visuals and the music. It's kind of a new season of a non-Japanese series with an antihero. Please enjoy it." — Bassist 70.
"The antihero of this new era has been born. Check out the badass side of XANVALA."
— Drummer Tomoya
If you are curious for what comes next, please check out XANVALA´s Social Media!
---