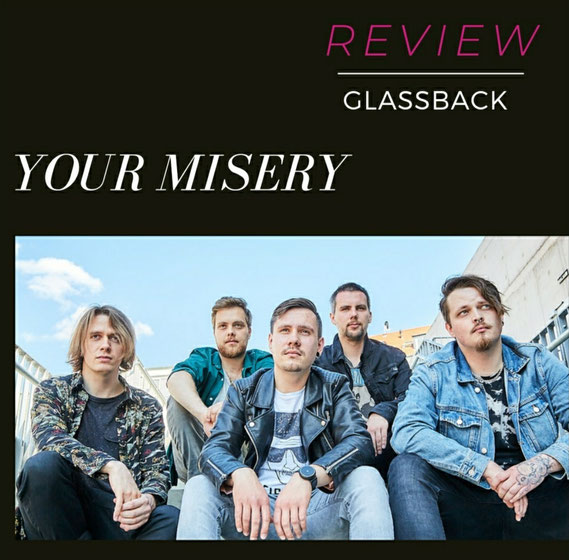 ---
Hello from Hamburg (again)!
Heya guys! It's been a while! :) Let's take a look to glassback's monthly song release routine. With Your Misery, let's check out the newest record of the Alternative band Glassback!
Glassback was founded in Hamburg, Germany in 2020 and stands for DIY, authenticity and close contact with their constantly growing community. After the positive reception of the first singles in various blogs and on the radio and a LoFi-Chillout EP, the band continues their tradition of monthly releases. The special situation for Tobias (Vocal), Cedric (Bass), Nico (Guitar), Alex (Guitar) and Jasper (Drums) is, that the quintet never played a concert so far cuz they were founded "online" during the Lockdown time here!
---
---
The newest tunes from the quinted presents again the classy "glassback sound" on Vocal and guitar riffs. Texts and sound are well mixed for the DIY formation. Disclaimer again, that they produce everything with there own hands here! Glassback show us an catchy Alternative Up Tempo song who continues the monthly discography! :)
Please check out glassback´s newest record! :)